ATG introduces Galaxy Hulk SDS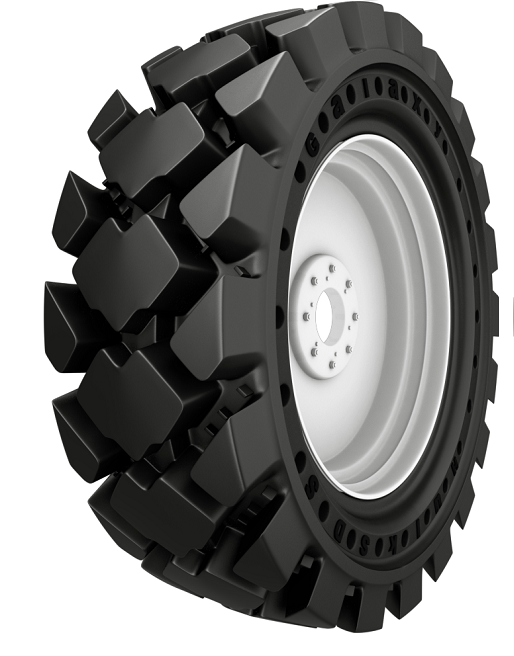 Alliance Tire Group (ATG) has introduced a new skid steer tyre, the Galaxy Hulk Deep-Tread SDS. The Hulk SDS is the latest addition to the Galaxy severe duty solid (SDS) line, which also contains solid versions of such popular tread patterns as the company's Beefy Baby and Yardmaster tyres.
"As part of the growing Galaxy SDS solids line-up, the Hulk SDS delivers the same industry leading tread pattern and depth that has made it popular worldwide, now in a solid design for even longer service life," says Seth Walters, manager-special product programmes for Alliance Tire Americas. Walters notes that the chevron-and-block pattern of the Hulk SDS tread provides excellent self-cleaning while delivering long service life on all surfaces with its high 68 per cent rubber-to-void ratio.
"In severe service use, the solid Hulk ensures that downtime is virtually eliminated, load capacity is increased and tyre life is more than doubled," Walters adds. "The Galaxy Hulk SDS has been introduced in two extremely popular sizes – 30×10-16 and 33×12-16 – with and without apertures. We're seeing a lot of excitement about the new Hulk SDS from people who use their skid steers in real severe duty situations, including waste handling facilities, scrap metal yards, steel mills, rock quarries, dairy farms and other sites where puncture and excessive wear are constant challenges. "People are telling us that the Hulk SDS is exactly the tyre they've been waiting for."