Continental TractorMaster gains DLG mark after class-beating test result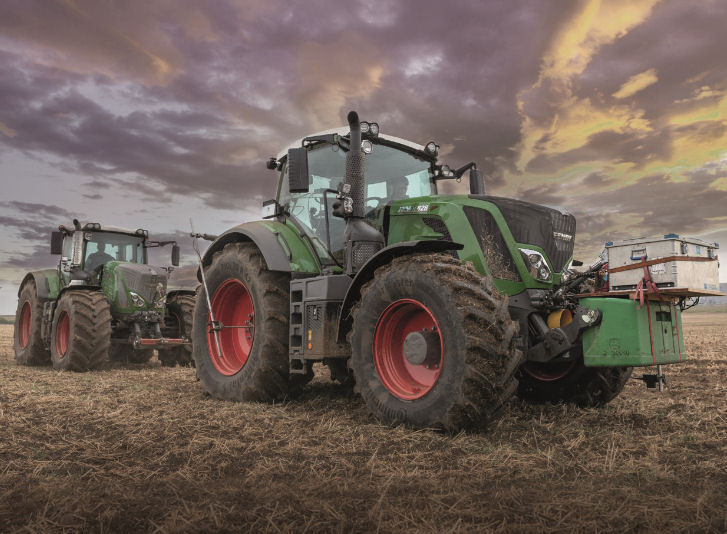 Deploying the pun 'best in the field', Continental has shared results of recent testing conducted by the German Agricultural Society (DLG). In these tests, Continental TractorMaster tyres were compared with "all comparable" products from other established European premium tyre manufacturers as part of the DLG's 'Performance Review in Premium Class' test series. Continental reports that its TractorMaster "won out" over the entire competition. The Continental tyre has now gained DLG certification for a five-year period.
The DLG test series involves multiple testing of tractor tyre efficiencies in various applications. As Continental shares, the tests demonstrated that fuel consumption when driving on TractorMaster tyres is "significantly below that of the tested reference tyres." The tyre maker notes that a particular strength was seen in the combination of fuel consumption with ground area covered per hour, with the TractorMaster performing its job approximately three per cent faster than the comparable third-place reference tyre. The Continental agricultural tyres were also the most efficient when measuring the tractive output to power take-off (PTO) ratio.
In addition to testing fuel consumption, ground coverage and drive efficiency in the field, DLG tested the tractor tyres' on-road performance, applying the DLG's PowerMix transport cycles. Test runs were carried out across partial- and full-load ranges under DLG PowerMix transport cycle conditions (36 kilometres at varying inclines and on the level). These demonstrated that low rolling resistance and low slippage on inclined sections positively influenced performance.
Continental shares with pride that its TractorMaster tyres beat the reference tyres in the overall results "by a clear margin", and as such the tyres have earned the DLG test mark. "In particular, the low fuel consumption in field use proves that the TractorMaster is the right choice for any farmer looking for efficiency and cost-effectiveness," comments the tyre maker.
TractorMaster agricultural tyres have a flexible casing that features 'N.flex' technology and a single bead core – this is similar to the casing construction of Continental's car tyres. Tyre service life is aided by a five per cent larger tread lug surface area. Continental calls this lug technology, which it specifically developed for the TractorMaster, d.fine.