Continental adopts 'Master' naming format for latest agri tyres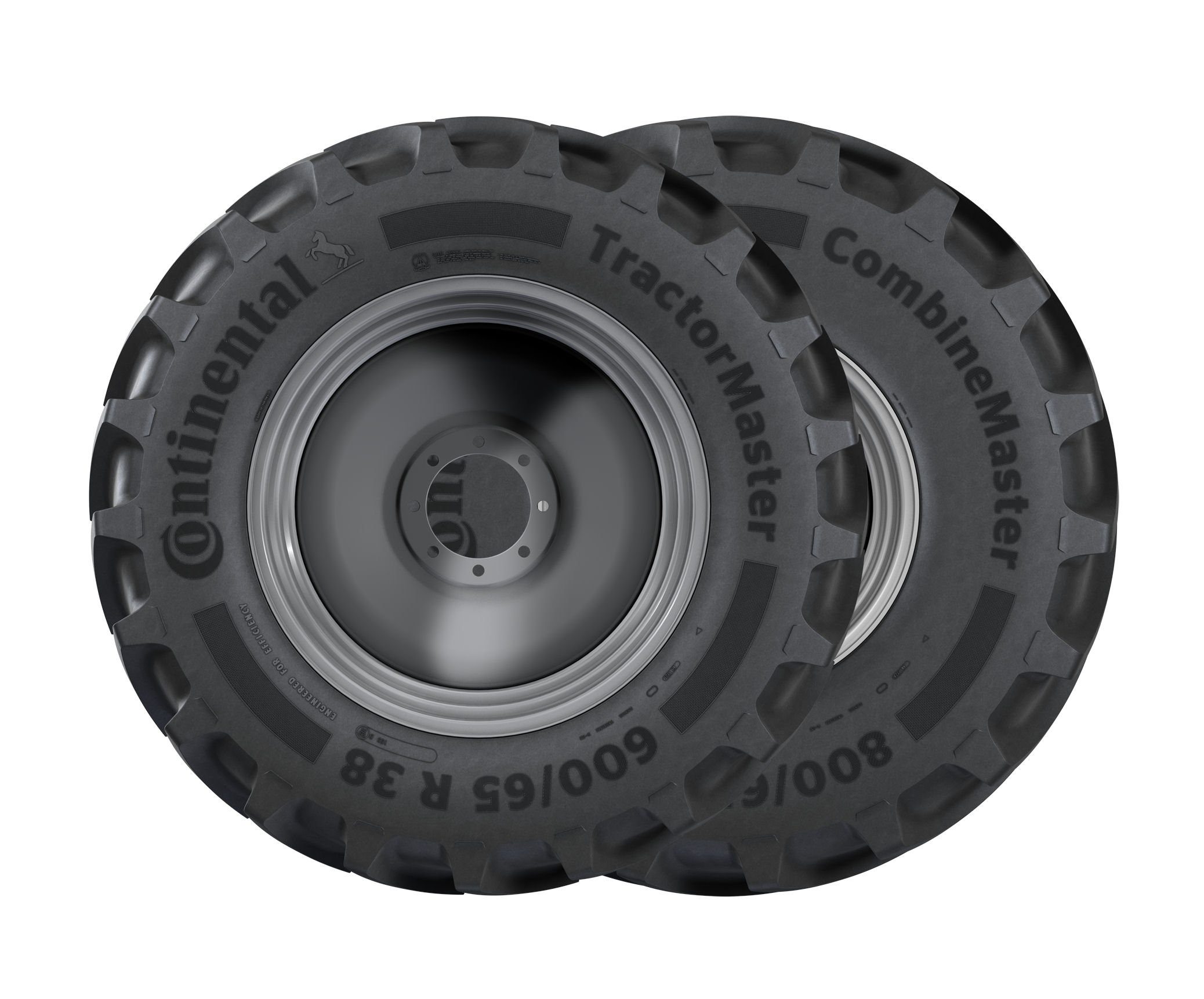 The 'Master' suffix seen on Continental port and earthmover tyres will also be used on two extensions to the new Continental agricultural tyre range that will arrive in the summer. These are the TractorMaster, a 65-series tractor tyre that will complement the standard Tractor70 and Tractor85, and the CombineMaster, a harvester tyre that will be launched in size 800/65R32 178 A8.
The new tyres fall in line with the naming concept already seen on Continental OTR tyres – as is the case with Continental's port and earthmover tyres, the name connects the vehicle the tyre is intended for with the 'Master' suffix. With this naming format, Continental aims to demonstrate that its OTR tyres master the challenges of the specific vehicle they are developed for.
The choice of name for the series 65 tractor tyre necessitates a renaming of the TractorMaster radial tyre offered for the use on terminal tractors in port applications – this will be known as the TerminalMaster from the summer.