Continental launches WinterContact successor to winter tyre test champion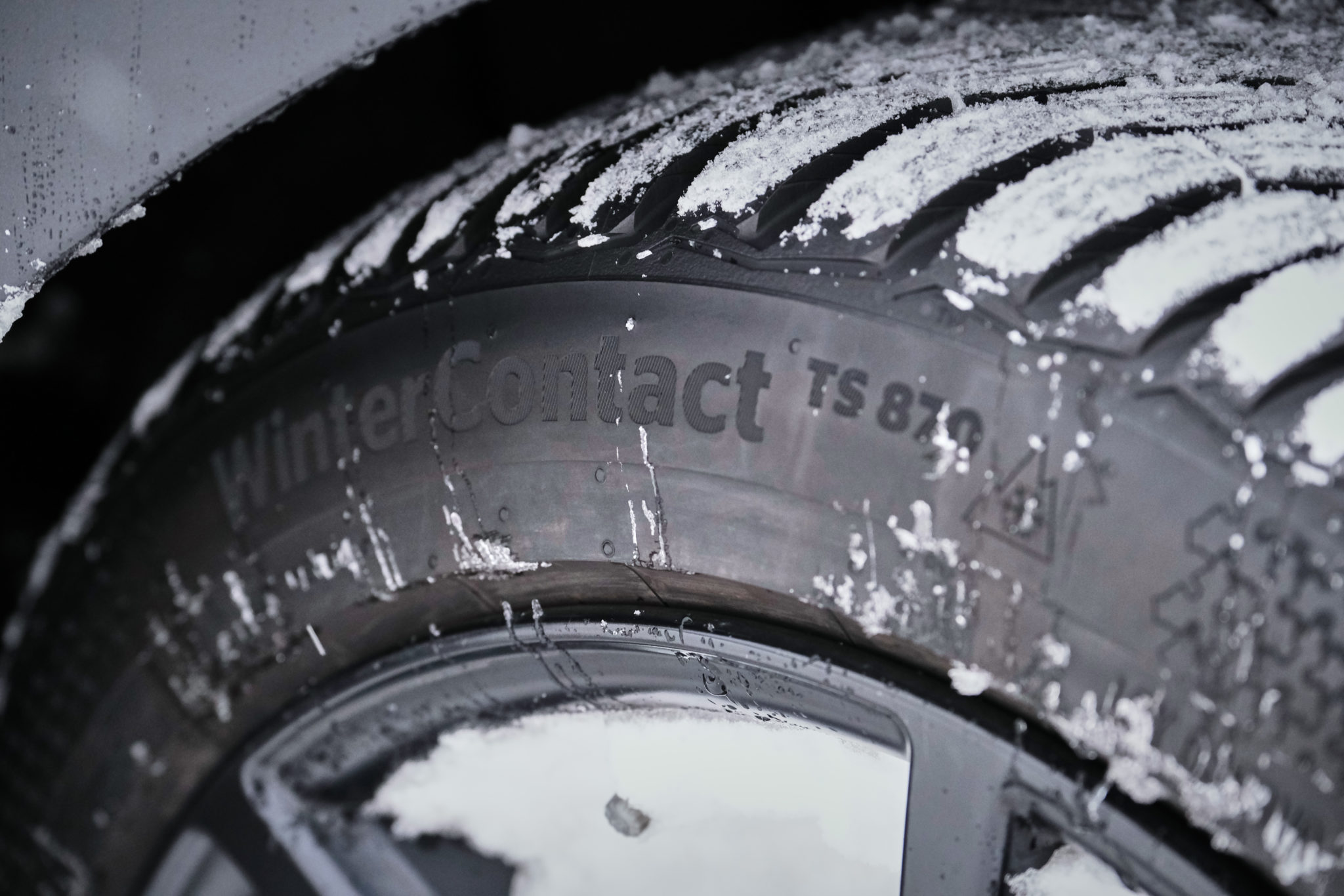 Latest tyre in the manufacturer's cold weather series will be available in time for the 2020 winter season in 19 sizes for small to medium sized cars, with many more planned for 2021
Continental has launched the new WinterContact TS 870, a winter tyre for small to medium sized cars, at an event in Kittilä, Finland. The tyre is the successor to 2016's WinterContact TS 860, which has been widely recognised for the quality of its performance in tyre tests. The new tyre, which has a newly designed high-technology tread design and a new iteration of Conti's Cool Chili compound with optimised crosslink density, features balanced performance improvements over the TS 860, notably five per cent shorter braking on ice and grip on snow, seven per cent increased tread life, and best-in-class noise, represented by one-wave (70dB) on the EU tyre label. Conti said the tyre is produced in response to increasing strong demand in Europe for winter tyres in 15-17" sizes. Three initial sizes – 185/65 R 15 T, 195/65 R 15 T and 205/55 R 16 H –typically used for compact and mid-range model fitments, account for 25 per cent of winter tyre sales in Germany, Austria and Switzerland, Conti states, with these dimensions also among the most popular in Western and Central Europe.
In designing the WinterContact TS 870, Conti tyre engineers focused on safety characteristics on snow and ice and in the wet, in addition to increasing the mileage potential and reducing rolling resistance. The tyre's contact patch includes up to ten per cent more tread blocks than its predecessor. Conti describes the effect of the edges and sipes within these blocks as similar to windscreen wipers; they are designed to disperse slush quickly. The tyre's deep sipes, arranged parallel to the diagonal grooves, result in a large number of edges in the contact patch, transferring dynamic forces more effectively for increased straight-line and cornering grip on snow. Larger snow pockets also fill up with snow to increase grip further.
The WinterContact TS 870's 3D interlocking sipes engage with the snow better due to their placement; as the tread blocks dig deeper into the snow, they can interlock with it more effectively and deliver additional grip, Conti explains. A special central groove concept increases lateral water displacement, increasing protection against aquaplaning.
The new Cool Chili compound also contributes to the increased grip and shorter braking distances in wet conditions. The blend of special resins couples with the increased flexibility of the polymer compound, made possible by the optimisation of crosslink density. This flexibility improves the quality of the contact between the tyre and the road, reducing abrasion and increasing the tyre's mileage, while also reducing rolling resistance by four per cent. The WinterContact TS 870 is rated C for fuel efficiency and B for wet grip, with a single sound wave for pass-by noise.
Good segment demand for winter tyres in Western, Central Europe
While full winter tyre demand in the UK continues to be very low, the picture is different across continental Europe, where many countries have specific legislation requiring or encouraging drivers to fit seasonal products in wintery conditions. Demand for winter tyres in the compact to medium-sized car segment is the largest in Western and Central Europe. In Germany, Austria and Switzerland alone, from 2017 to 2019 demand for these winter tyres totaled between some 23 and 25 million units, Conti states. Demand is also strong in Poland, the Czech Republic and Slovakia, where in the past three years around 7 million winter tyres in these sizes were sold. While experts predict that the trend toward larger, wider tyres will continue, demand for 15-, 16-, and 17-inch winter tyres remains high.
Conti adds that around 80 per cent of car owners in Germany, Austria and Switzerland switch to winter tyres for the cold season. The manufacturer says that pre-sale research, including advice from tyre dealers and consulting relevant tests in car magazines, is strong in the segment, and explains why high performance products, such as its WinterContact range, are among the most popular with consumers. The WinterContact TS 860 has been awarded the highest level of recommendation in 36 tests out of 37 since its 2016 launch.
The new WinterContact TS 870 will be available for a wide range of cars from this autumn, with 19 important sizes covered by the range initially. Conti says the smallest size will fit the VW up!, while the VW Golf and the Citroen C4, among other compact class models, will be covered. In sportier classes, Conti is covering the BMW 1-Series and 3-Series with its launch size range.