Continental launches WinterContact TS 860 winter tyre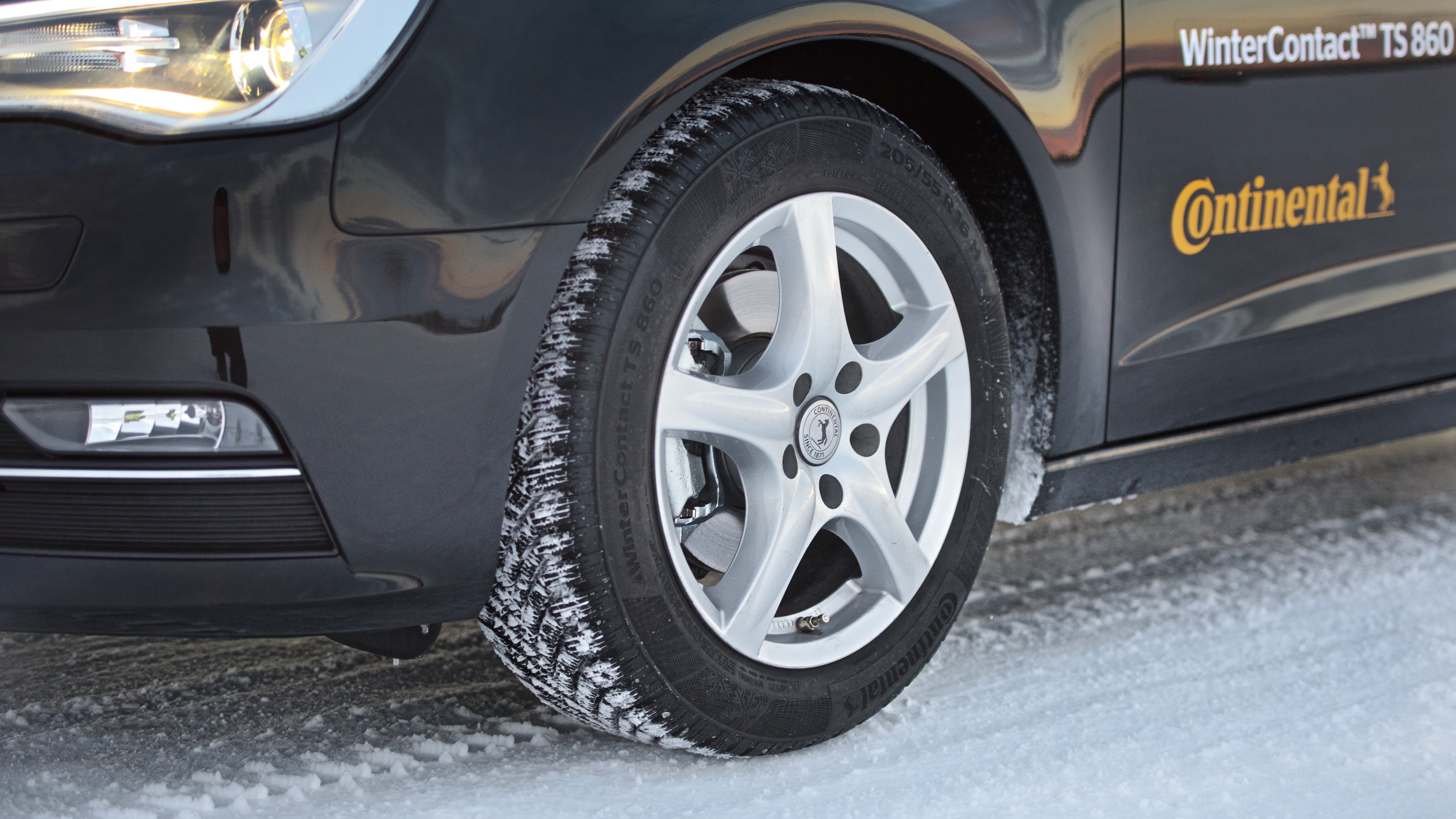 Continental AG has launched the WinterContact TS 860 winter tyre, which the company describes as "a new winter specialist for compact and mid-range models". The TS860 builds on the reputation of the multi-award winning ContiWinterContact TS 850, which has won tyre tests through-out its product life, including in 47 comparative tests run by the European trade press, automobile clubs and consumer organisations.
The latest model features several improvements, including: braking on wet wintry roads, which is said to be five per cent better than its predecessor; braking distances are four per cent shorter on ice; and there are further improvements in snow handling, grip on snow and ride quality. Mileage and rolling resistance are on a par with the successful TS 850.
Conti reports that these advances are made possible by combining a new tread compound with a newly developed tread design. The so-called Cool Chilli compound has a high proportion of silica designed to reduce braking distances on wet roads due to its special damping characteristics. Special high-performance resins designed to maintain the flexibility of the compound at low winter temperatures have also been included for shorter braking distances on cold, wet, icy and snow-covered surfaces.
In order to achieve ice braking improvements, Conti engineers added what they call Liquid Layer Drainage. When braking on ice, a film of water is created under the tread that significantly reduces the tyre's contact patch with the road. The new technology, incorporating an additional drainage channel moulded into the tread block, allows the water to drain away faster than was previously possible, effectively cutting braking distances on icy roads.
Also new in the directional V-shaped tread is SnowCurve technology with its 3D groove wall structure. With an additional groove in the wall of the tread blocks, it increases the meshing effect with the snow compressed in the tread groove to offer greater grip and provide better traction on snow-covered roads.
Interestingly in light of Pirelli's Cinturato All-Season premium all-season launch at the start of the year and Michelin's CrossClimate launch shortly afterwards (which is, of course, not an all-season tyre in the traditional understanding of the phrase), Conti also highlighted the "all-round" performance of its winter tyres: "Winter tyres from technology-leading premium manufacturers like Continental are genuine all-rounders, because they have to be able to deliver grip reliably on dry, wet, icy and snow-covered roads. Winters in Central Europe are mainly cold and wet, with ten rainy days per month expected between October and March. With temperatures hovering around zero, that of course means an elevated risk of black ice – and indeed, one accident in four involving injuries is caused by slippery roads. That's why the specifications for the new WinterContact TS 860 focus on delivering maximum safety on wet and icy surfaces."
The new Continental WinterContact TS 860 will be available in retail outlets from autumn 2016. Initially, there will be 36 articles in 21 sizes for 14 to 17 inch rims. The new Continental winter tyre scores a C rating for rolling resistance and a B rating for wet grip on the EU Tyre Label.