Sailun becomes partner, tyre supplier to D1GP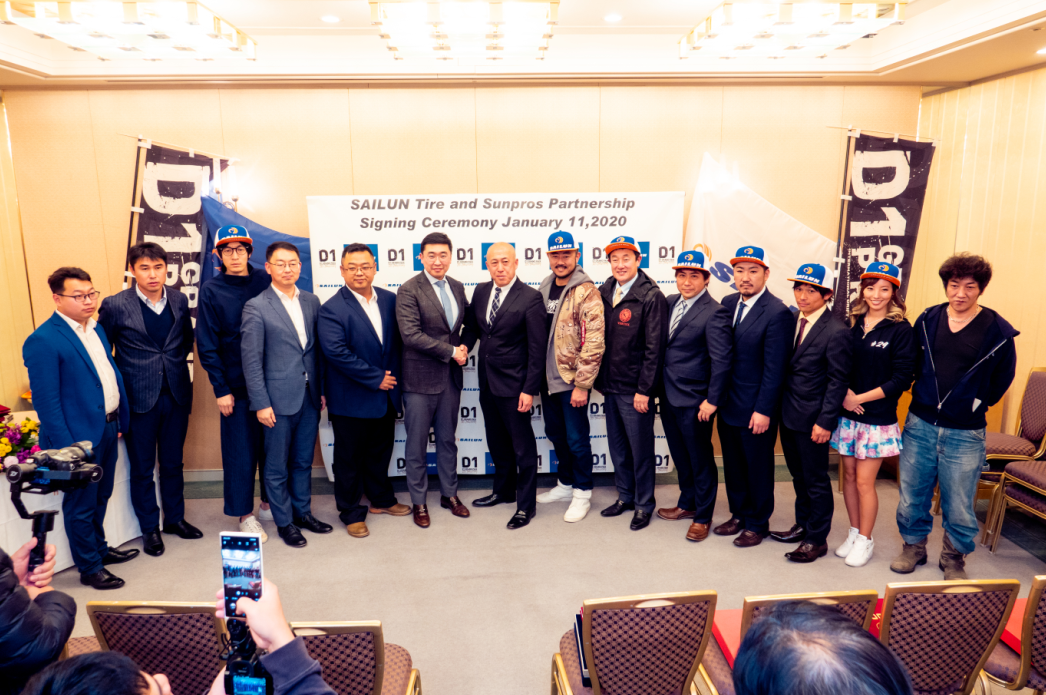 On 11 January, Sailun Tire and production car drifting series D1 Grand Prix (D1GP) signed their official partnership for the 2020 season, solidifying Sailun as an official strategic partner and tyre supplier for what many consider to be the world's top international drifting event.
The contract was signed on the D1GP's 20th anniversary by Isao Saita, founder of the series and president of its organiser, Sunpros, and Dr Yuan Song, Sailun Group vice president. "On the 20th anniversary of the D1GP, it is a momentous step for D1GP to enter into strategic cooperation with Sailun Group on its path of globalisation," said Saita. "It is also D1GP's honour to work with Sailun Tire, an excellent tyre supplier."
Sailun began participating in motorsport in 2014, and over the past two years has taken part in the China D1GP, Drift Corner Grand Prix (DCGP), China Drift Championship (CDC), Intercontinental Drifting Cup (IDC) and other major international drifting races.
"By taking advantage of the D1GP strategic cooperation and their platform, Sailun group will accumulate even greater experience in auto racing requirements which will then be applied to civil products, in order to provide global tyre users with better products and services," stated Sailun's Yuan Song.
In addition to signing a deal with Sunpros, on January 11 Sailun entered into strategic cooperation agreements with well-known Japanese drifting drivers Hibino Tetsuya, Utsumi Akinori, Hatanaka Shingo, Ueno Takahiro, Tanaka Seimi, Awano Kisaragi and Miura Kei, as well as Chinese automotive blogger Liuliuge.
Hibino Tetsuya as raced with Sailun for the past two years and was named the China D1GP singles and drift-chase champion using Sailun's newest racing tyres back in 2018. In 2019, Tetsuya was named the singles champion and was runner-up in the drift-chase category at DCGP. "What impressed me most was not the excellence and stability of the Sailun tyres, but the Sailun's professionalism and preciseness of research and development," commented Tetsuya. "Technicians are present at each stop of the race to carry out testing for the tyres I've used so as to improve the tyre compound. I could not have arrived to where I am today without the technical expertise and excellent performance of Sailun Tire products."