New Textar brake pad for DAF applications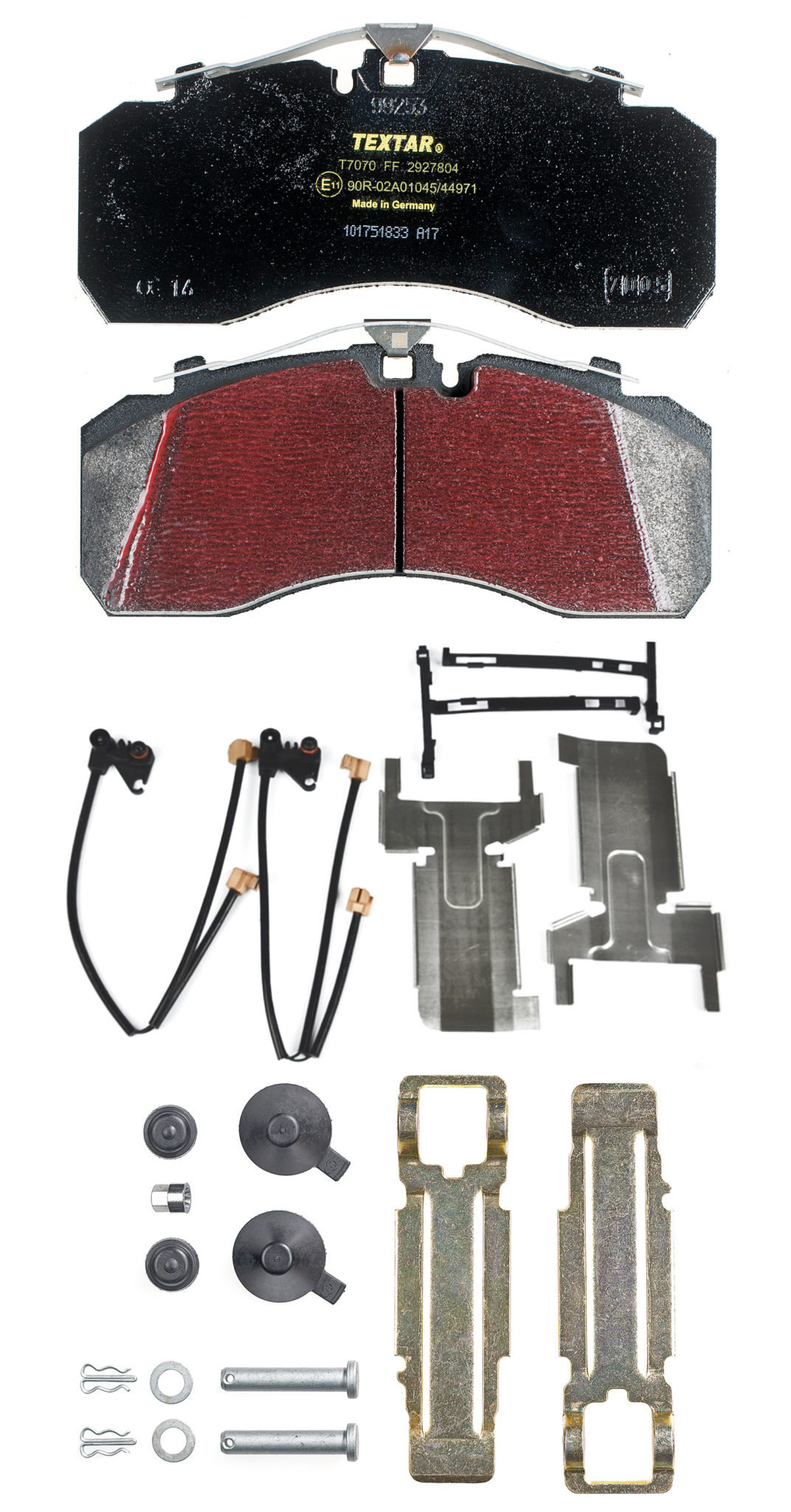 Premium commercial vehicle braking brand Textar has launched a new brake pad kit for DAF applications. Featuring original equipment (OE) Pro TecS technology, the new pad – part number 2927804 – comes complete with an OE approved accessory kit and features a wear indicator, heatshield and retaining clips.
DAF applications covered by the new Textar pad include CF65, CF75, CF85, LF55 and XF Series.
The new to market, ECE R90 approved, brake pad also comprises a surface coating, which ensures safe braking from the very first stop and a chamfer for improved conditioning and comfort.
Details of the new brake pad kit can also be found on the revamped online catalogue system Brakebook, which allows customers to create printable catalogues tailored to their individual requirements and in the desired formats.
Alongside the web-based version, the online catalogue is available via a free mobile app, which gives fleet operators and commercial vehicle workshops an optimised version of Brakebook, available for both Apple and Android phones. Like its web-based equivalent, the app shows images of brake product, enabling technicians to easily compare the measurements of a vehicle's pads or linings to the phone's reference.