Textar grows brake range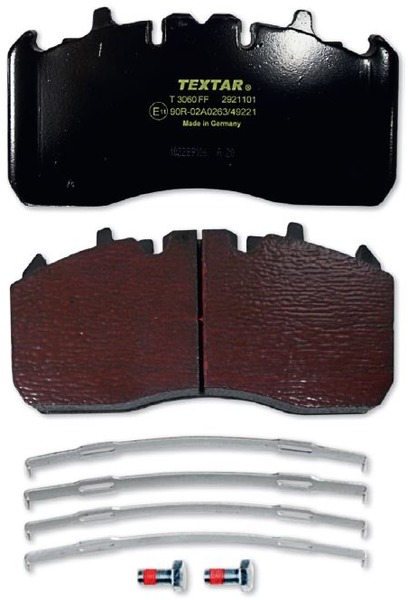 TMD Friction, through its Textar brand, has extended its wide range of brake pads for the European commercial vehicle (CV) market, introducing Brake Pad Set 2921101, which fits a Kögel Trax Trailer application.
Since the company recognises that optimum braking can is achieved with brake pads tailored to the brake disc, the company also stocks the corresponding Brake Disc 93192700 to complement the new addition.
Textar brakes are precision engineered to offer maximum safety, performance and comfort. The Textar brake pad range is manufactured in strict accordance to OE tolerances and meets the latest ECE R90-requirements.
CV operators can find the products in the revamped online catalogue system Brakebook, which allows customers to create printable catalogues tailored to their individual requirements and in the desired formats.
Alongside the web-based version, the online catalogue is available via a free mobile app, which gives CV operators and distributors an optimised version of Brakebook, available for both Apple and Android phones. Like its web-based equivalent, the app shows images of brake product, enabling users to easily compare the measurements of a vehicle's pads or linings to the phone's reference.