Tyrexpo Asia launches hosted buyer programme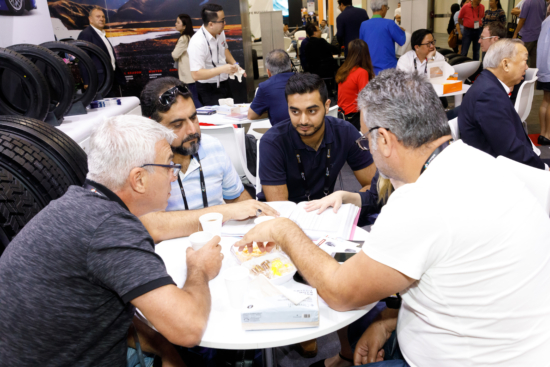 With roughly eight months to go before Tyrexpo Asia 2021, over 100 exhibitors from around the world have committed to the exhibition. Now, the show's organisers are introducing a hosted buyer programme in order to encourage the right kind of footfall.
The Hosted Buyers Program will involve Tarsus hosting up to 150 major industry buyers with complimentary coverage of their flight and accommodation expenses for the show. The scheme has been specifically launched to help new innovative international tyre businesses further improve their relationships with distributors and wholesalers around the world. Selected Hosted Buyer program guests will have the unique opportunity to meet and discuss various business plans with the leading producers of a series of tyre products and also learn about the latest trends in the market.
Alwin Seow, Events Director at Tarsus commented: "With South East Asia being the fastest growing tyre market in the world, East Asia having the largest market demand and Asia having the largest amount of tyre manufacturers in the world, we are extremely confident that the three day show commencing 17 March will receive 'new elements' in the show that will feature business conferences, arranged meeting facilities and a 'totally unique' hosted buyers program that will present an estimated 300 exhibitors across five international pavilions and attracting 6,000 tyre professionals from 96 different countries."