Lucas Batteries back on the motorsport scene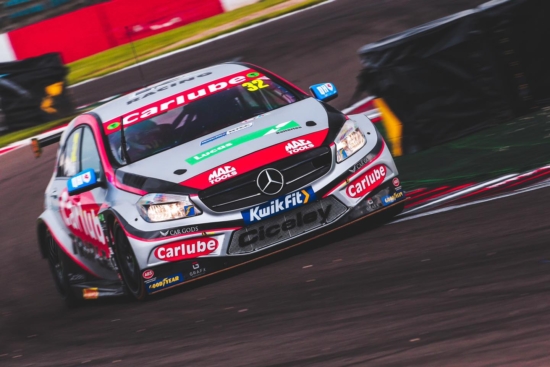 As part of its ongoing awareness campaign, Ecobat Battery Technologies (Ecobat), the pan-European business behind Lucas Batteries, has catapulted the globally recognised brand back into the limelight as it takes its place on the British Touring Car Championship (BTCC) grid for the 2020 season.
Ecobat has supported BTCC rookie Jack Butel as he has been establishing his racing career and it is this on-going commitment that has allowed him and the Lucas Batteries brand to team up with Ciceley Racing and join the Carlube TripleR Racing Mac Tools operation to take a seat at the top table of British motorsport for the 2020 season.
Although much delayed due to the coronavirus pandemic, the revised multi-race schedule sees the BTCC carnival visit nine circuits in a frenetic 15 weeks from the start of August through to mid-November, which will no doubt, provide some spectacular on-track action.
"Jack is a young and up-and-coming driver with a great future ahead of him," explains Steve Sheppard, Ecobat's managing director "and we are responsible for a brand that, although it continues to go from strength-to-strength, is as old as the car itself, which makes the Lucas Batteries and Jack Butel partnership such an engaging combination.
"There is no more competitive field of motorsport than the BTCC and there are few markets as competitive as the battery business, so clearly, the synergies go beyond the fact that there are few automotive brands that have the resonance that the Lucas Batteries name has with both the trade and consumer alike.
"Joining the BTCC carnival is therefore a great opportunity and we naturally wish Jack and the team all the very best for the season and look forward to seeing Lucas Batteries back on track and in the thick of the action."
As a well-established player, distributing prominent brands such as Exide, Varta and Numax, as well as Lucas, to wholesalers across the independent aftermarket, Ecobat has built its reputation by providing its customers with a level of service that reaches far beyond mere battery sales, with the ability to supply wholesalers with the batteries they need, when their customers need them.