First Stop partners with world's fastest Shed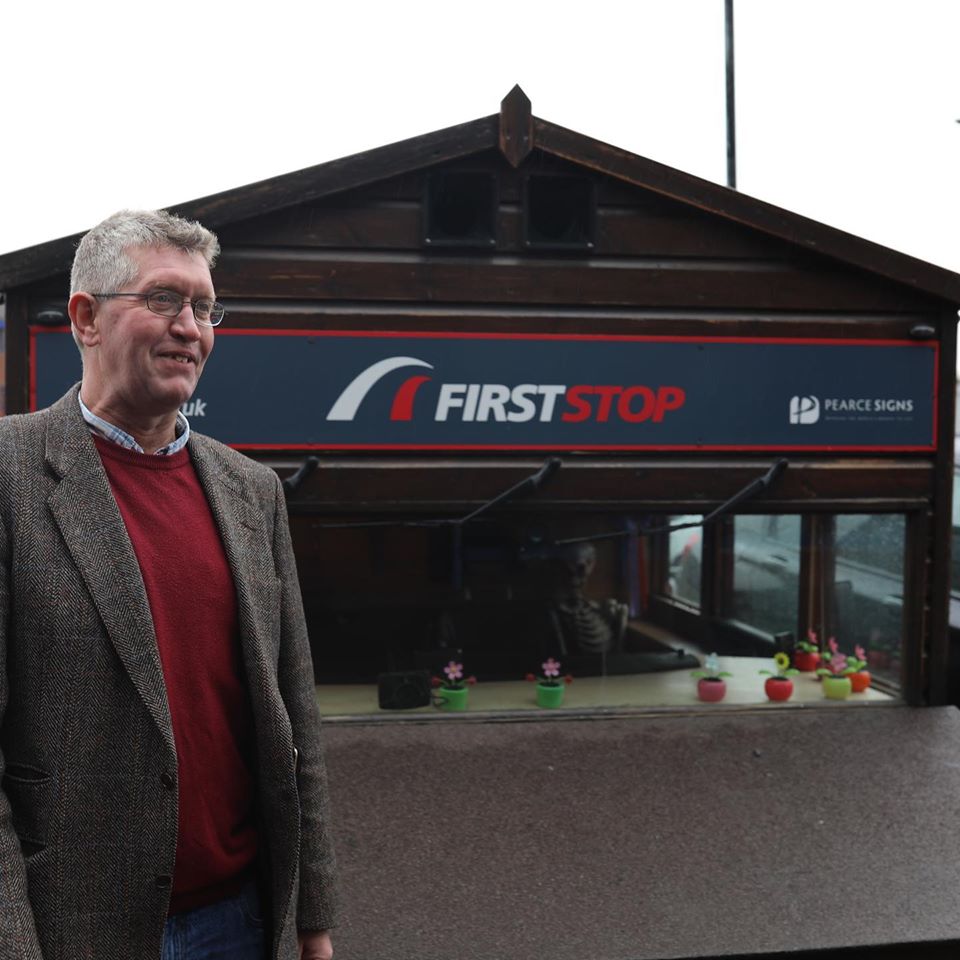 Kevin Nicks, Guinness world record holder and creator of the world's fastest Shed, has partnered with First Stop. Amongst other things the partnership involves the placing a First Stop hoarding on the front of the Shed.
As you might imagined, this is no ordinary shed, it a has 4.2 V8 Audi RS4 Stage 2 engine, hydraulic suspension and a top speed of 113.7mph.
Kevin and the Fastest Shed have set a Guinness World Record, plus UK Timing Association speed records at venues all over the UK. The most recent, in 2018 was at Pendine Sands, where he achieved a top speed of 101.581 mph.
The Shed has been featured on both BBC and ITV news, The One Show, Have I Got News For You and is due to be aired on the new series of TopGear. The Shed will also feature at a number of events in 2020 including breaking even more world records and visiting First Stop centres up and down the country.