Q-Park partners with Sigmavision and MotaGoGo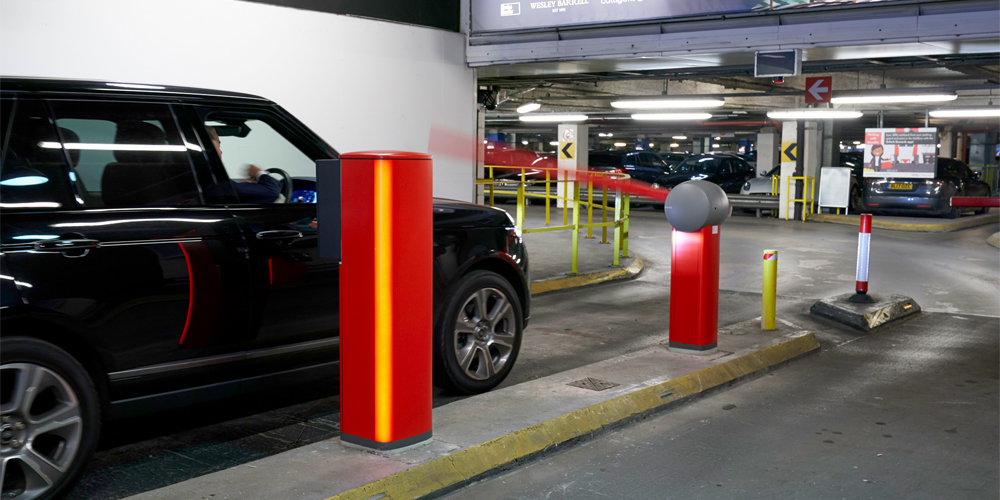 Premium city parking firm Q-Park has partnered with MotaGoGo, a consumer-facing tread scanning service, who have installed a tread scanner giving customers a free tyre check when they visit the Mailbox car park in Birmingham city centre.
Motorists simply drive over a very small ramp as they exit the car park and the scanner automatically reads the tyre condition. Q-Parkers are then able to visit the Q-Park Rewards app or via the MotoGoGo website and simply enter the vehicle registration to view the condition of the tyre including the tread and if required purchase their tyre replacements all within the service.
Q-Park Mailbox is a multi-functional safe and secure car park in the city and attracts nearly half a million cars each year. Since taking over the car park in 2018 Q-Park have made extensive improvements to modernise the facility including lighting replacements, new floor coating and state of the art parking equipment. This latest innovation is the result of Q-Park's passion to be at the leading edge of technological developments in the parking market.
MotaGoGo is a service offered by OE tread scanning technology business Sigmavision. They currently supply a range of products tread reading products to retailers across the globe.
According to the two companies, the ultimate aim of this exclusive partnership is to increase road safety and create more added value for our customers.
John Denton, Head of Sales and Marketing at Q-Park commented 'We are proud to bring this industry first innovation to the parking market. We take our customers safety very seriously and this project is a perfect for our Corporate Social Responsibility ethos. The feedback that we have received so far has been very positive and we will look forward to ramping up the installations across the UK and Ireland'
James Nettleton, Director at Sigmavision Ltd said 'This partnership with Q-Park is significant and could genuinely save lives of both Q-Park customers and other drivers on the roads. We strongly encourage all drivers at Q-Park Mailbox to download their tyre report and replace any tyres that are considered to be unsafe.'