Beissbarth Easy 3D+ now available in the UK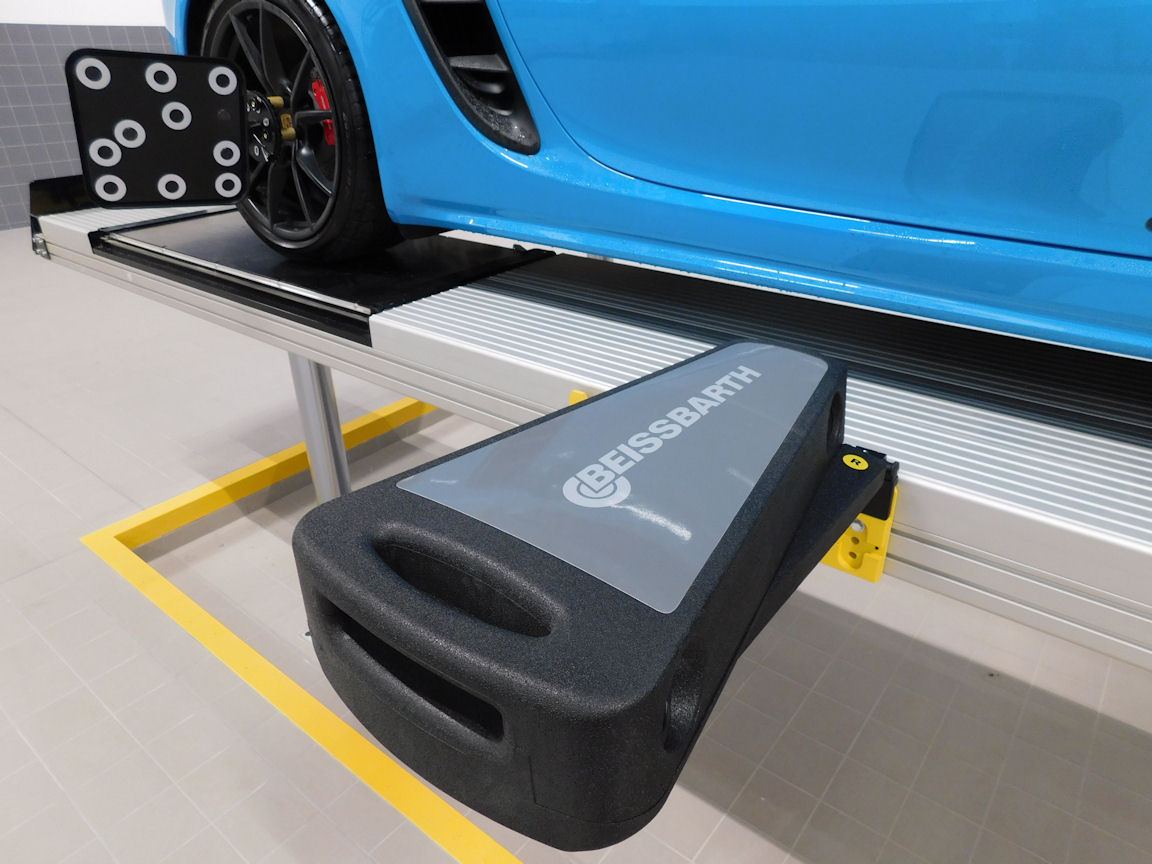 Offering market-leading levels of precision, repeatability and a 90-second wheel alignment check capability, the Beissbarth Easy 3D+ is now available from Everard, the German specialist's exclusive UK distributor. With this unit, workshops can complete a full vehicle alignment in as little as 20 minutes.
"It's rare that you find a piece of equipment that provides better results using a more intuitive, simple system," comments Jamie Taylor, divisional manager and alignment expert at Everard. "Correct alignment is absolutely crucial yet is often neglected or carried out using processes lacking in robustness."
Taylor adds that Beissbarth Easy 3D+ offers "incredibly precise alignment," yet he notes that this precision "means very little" without repeatability – an absence of repeatability places accuracy "in the eye" of whoever sets the benchmark for each test. "The compact Beissbarth equipment provides the same results, time and time again, even after extensive vehicle testing through active self-compensation of movements and vibrations. The environment and operation are no longer critical factors – the most important aspect is the vehicle itself, which is the key to achieving measurement repeatability."
Beissbarth Easy 3D+ features targeting boards that are secured using magnetic clamps and quickly attached to the vehicle's wheels. The targeting boards are automatically detected by the equipment's software, while the software works with DualView cameras to eliminate the need for recalibration after target exchange. The hardware comes fully calibrated and requires no specialist setup for any service bay. The accompanying software includes functions such as driving compensation, which eases initial measurement for extremely heavy or electronically braked vehicles. This can be operated through mobile devices using Wi-Fi.
"The compact design and swift operation offer workshops and their customers dual benefits: Easy 3D+ can be installed on your ramp and the 90-second turnaround promotes an environment where all customers can be offered a precise wheel alignment check as part of the MOT process," explains James Everard, the company's sales director. "This provides a significant return on investment for customers: strategic utilisation of Easy 3D+ can enable payback in as little as three to six months. Not only are they able to carry out more wheel alignment checks, but also highlight areas of concern and advise drivers of additional alignment or maintenance work. As a service offering differentiator, this is an invaluable sales and process streamlining opportunity for the workshops of the future, and can provide a crucial competitive advantage over rival workshops."
Easy 3D+ has attained widespread vehicle manufacture homologation and offers flexibility of use through compatibility with additional applications, such as ADAS calibration, tyre tread diagnosis, as well as headlight testing and diagnostics.
Correct alignment benefits EV range
"Alignment is perceived to be a dark art, but the intuitive nature of Easy 3D+ operation blows away the smoke and mirrors associated with such apparently nuanced jobs," Jamie Taylor continues. He adds that Everard invited non-mechanically minded office staff to try out the Beissbarth aligner, and they quickly grasped its workings.
"The benefits of correct alignment include restored handling characteristics and grip, reduced tyre wear and enhanced efficiency. Realignment can be especially noticeable for drivers of electric vehicles (EVs), which are both heavy and powerful – very high levels of torque can expose tyres to extreme stress," Taylor concludes. "Correct setup can help optimise efficiency and return lost range, which directly addresses one of the main barriers to EV purchase expressed by new car buyers. As vehicle technology moves at pace and servicing requirements evolve, wheel alignment remains an absolutely critical aspect of workshop capability."
"As the premier provider of prestige vehicle workshop spaces in the UK, we are delighted to be chosen as the UK's Beissbarth distributor as the company's ethos is directly aligned with our own: family-run businesses providing support and proven quality to the most inspirational workshop environments," says James Everard in closing. "Following our rebrand from JD Garage Equipment, we look forward to continuing our growth and helping to reimagine the Beissbarth brand as the UK's leading supplier of premium garage equipment."