Bosch selling Beissbarth, Sicam businesses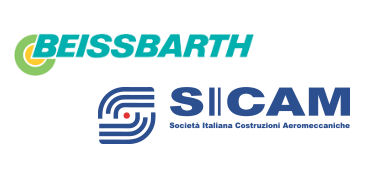 German equity investment company Stargate Capital GmbH has entered into an agreement to purchase the Beissbarth GmbH and Sicam Srl subsidiaries from Robert Bosch GmbH. The purchase price has not been disclosed, and the deal's finalisation is subject to approval from antitrust authorities.
Stargate Capital is already active in the automotive sector thanks to its acquisition of Reggio Emilia, Italy-based workshop equipment and vehicle lifting platform company Werther International S.p.A. earlier this year. With the purchase of Beissbarth and Sicam, Stargate Capital plans to expand its portfolio in the automotive sector. Beissbarth supplies automotive manufacturers and workshops worldwide with precision instruments, while Sicam is a major manufacturer of tyre service equipment. The product portfolio of the two subsidiaries includes tyre changers, balancing machines, brake test stands and test lanes as well as wheel alignment equipment.
"The acquisition of Beissbarth and Sicam by Dr Boris Levin and Stargate Capital is an exciting and important development-step for our vehicle drivability solutions business," commented Gary Palmer, chief executive officer of Beissbarth and Sicam. "Beissbarth has experienced strong growth over the last few years and we are convinced that new opportunities under ownership of Stargate Capital will further accelerate our growth by leveraging product and distribution synergies. This firmly positions both Beissbarth and Sicam as market leaders continuing to provide next generation products and services for future vehicle technologies and platforms within the global marketplace."
Dr Boris Levin, shareholder of Stargate Capital: "Together with our subsidiary Werther International, Beissbarth and Sicam will form one of the leading groups in the wheel service equipment sector worldwide. Our strategy will be to exploit complementarity in the product ranges, geographic coverage, as well as customer groups in order to cement our position in Europe and build on this critical mass to develop Asian and North American markets."
"Beissbarth's strength in R&D will be leveraged upon to develop new products and applications in the driver assistance field, as cars become increasingly autonomous," added Luca Gazzotti, chief executive officer of Werther International. "We very much look forward to creating a world-player, drawing on combined strengths of Werther, Beissbarth and Sicam."
As set out in the agreement signed on 18 July, around 330 Bosch employees will join the Stargate-owned businesses.