Tyrexpo sold to Tarsus Group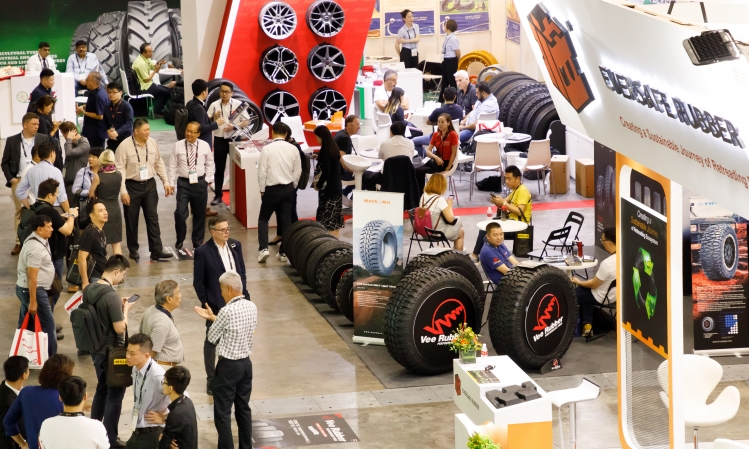 Tarsus Group has acquired the TyreXpo series of events from Singapore-based organiser, SingEx. According to the company, the acquisition adds "a complementary brand to the automotive events in the Tarsus portfolio and gives the group access to an adjacent market". Terms of the acquisition have not been disclosed.
The TyreXpo series was first launched in Singapore in 1997, building on the momentum of previously ECI International-owned events such as Brityrex. According to industry sources, Asia is the largest and fastest growing market for tyres globally and forecast to grow at a CAGR of 8.75 per cent through to 2023.
A biennial event, TyreXpo Asia is held at Singapore EXPO and the 2019 edition, held in March, attracted over 200 exhibitors across an exhibition area of 12,000 square metres and saw 2,506 visitors in attendance.
Moving forward company representatives suggest that the event, under Tarsus Group ownership, will increase its focus on the truck tyre, OTR tyre and car tyre sectors coupled with "a buyer programme to grow the number of international buyers at the event".
Tarsus Group CEO Douglas Emslie, highlighted the strategic fit of the acquisition: "The TyreXpo series acquisition aligns with our approach of investing in high growth opportunities and markets. This is an exciting vertical for Tarsus and complements our existing presence in automotive industry events."
Increased global participation will be a key focus for the event going forward, said Tarsus Asia CEO, Nino Gruettke: "The Tarsus Asia team are excited to roll out the next phase of development for TyreXpo series – a key priority will be to bring the world's leading buyers to Singapore and truly internationalise the event."
The next edition of TyreXpo Asia is scheduled to take place in March 2021 at the Singapore EXPO.