Apollo Tyres partners with truck manufacturer for India healthcare initiative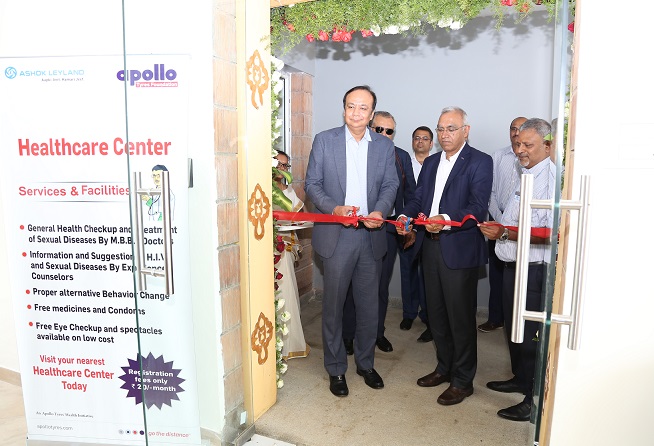 Under a new partnership with commercial vehicle manufacturer Ashok Leyland, Apollo Tyres will provide healthcare facilities to truckers at a major transport hub in southern India. The tyre maker describes this collaboration as "a unique, first of its kind partnership."
The Apollo Tyres-run Healthcare Centre at Ashok Leyland's Driver Training Institute at Namakkal, Tamil Nadu state was inaugurated yesterday by representatives of both parties, including Satish Sharma, president of Apollo Tyres' Asia Pacific, Middle East & Africa business and Sunam Sarkar, the company's president and chief business officer.
The Healthcare Centre serves a daily floating population of more than 12,500 truck drivers as well as those working in related businesses within the local community. A primary aim is to promote awareness of and preventing HIV and sexually transmitted infections, however, the team will also treat and work to prevent other conditions. Apollo Tyres and Ashok Leyland intend to establish further such centres at transport hubs across India.
"We are delighted to join hands with Ashok Leyland to extend this facility at Namakkal," commented Sunam Sarkar. "Ashok Leyland is a fellow stakeholder in the trucking industry and working together allows both organisations to maximise reach and deployment of resources. Serving truckers and the allied community will be the primary aim of this Healthcare Centre, along with awareness on generation of HIV-AIDS and prevention of STIs among truckers and the local community."
Apollo Tyres entered the healthcare sector in 2000 and has since reached out to nearly 5 million people with its services at 31 centres, which are located at locations across India.