2020 dates announced for IMI/Schaeffler Repxpert Academy LIVE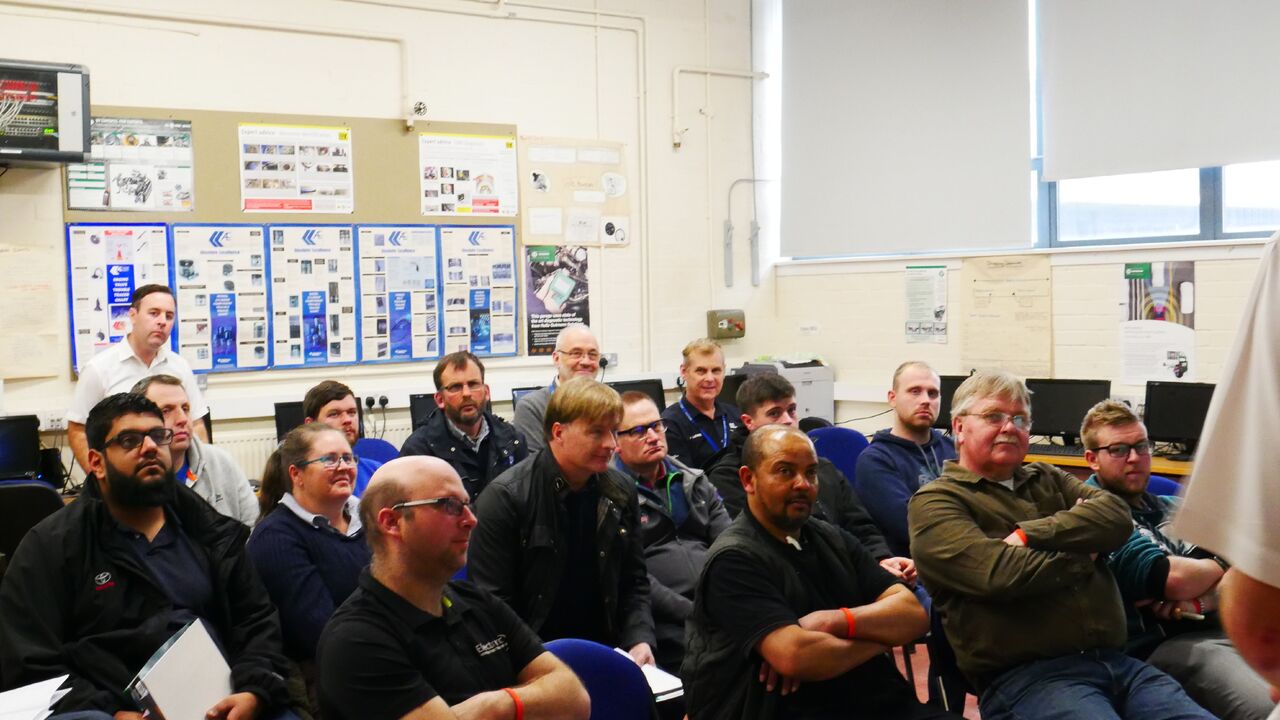 Schaeffler has hailed the first-ever Repxpert Academy LIVE event as a "fantastic triumph" after welcoming more than 70 technicians through the doors of Lincoln College. Following the inaugural event, Schaeffler has confirmed that the next Repxpert Academy LIVE event will take place at Basingstoke College on 25 January 2020. Other host venues planned during 2020 include Blackpool, Warwick and Swansea.
At the event, held in partnership with the Institute of the Motor Industry (IMI), delegates participated in training sessions focused on timing belt drive systems, double clutch systems and modern thermal management systems, hosted by renowned Repxperts Andrew Vaux, Bob Carter and Alistair Mason.
Repxpert brand ambassador, Andy Savva (aka The Garage Inspector), presented a well-received session, designed to show workshop owners, in particular, how they can 'empower their business'.
The classrooms were full throughout the day, with the Repxperts reporting high energy levels, excellent participation and enthusiastic discussions.
The Automotive Engineering team at Lincoln College, headed by Pete Jackson, helped to chaperone the delegates to and from sessions, always meeting back at the workshop area 'hub' during breaks. Here, they networked over a tea or coffee, whilst checking out the Laser Tools and Repxpert vans, or receiving an ADAS calibration demonstration from Hella Gutmann Solutions.
IMI events officer, Georgia Foley, along with colleague, Michelle Barrett, were also on-hand to provide helpful advice and information to delegates throughout the day.
A draw was held at the end of the event, with IMI veteran, John Derek Milner, winning a Schaeffler Carrera race track and Oleg Buruian, from Tehos Motors, taking home a Leatherman Wingman multitool.
Positive feedback for IMI/Schaeffler Repxpert Academy LIVE
Matthew Develin, who has attended previous Repxpert training events, commented: "Repxpert Academy LIVE was informative and gave a great overview of up-and-coming technology, as well as what is currently on the market, which some workshops are shying away from.
"The event gave guidance and support, plus it allowed us to put a face to a company that offers so much help and advice."
Matthew, an independent technician and MOT tester, revealed classes on thermal management and timing belt drive systems were his particular highlights and he wouldn't hesitate to visit Repxpert Academy LIVE in the future.
Schaeffler managing director, Nigel Morgan, took time to speak to visitors on what was a landmark event for the market-leading supplier, reserving special praise for the team "delivering the type of training that one would expect from an original equipment manufacturer".
He said: "It's absolutely fantastic – a triumph! The attendance shows there is an appetite towards high-quality training and acknowledgement that there is a need for it. Technicians need to invest and so do we, because neither of us can make a living in the future without each other.
"It was important for me to be here; I recognise the work the Repxperts and the team behind the scenes are doing – this is their idea. It's the right initiative, and we need to do more of this.
"Repxpert Academy LIVE is a long-term project and this is the first of many. From November's success, we know we've got the recipe right; however, it is about visitor experience, and we'll take all of the feedback on-board to ensure the next event is even better."
Georgia revealed the success of the event justified the institute's decision to partner Schaeffler at Repxpert Academy Live: "At the IMI, we demonstrate the need for professionalism and keeping standards up-to-date, and as our industry is unregulated, it's important that professionals maintain standards and quality of work.
"We're advocates of continuing professional development (CPD), and Repxpert Academy LIVE is a new way for technicians to log their CPD credits against their professional portfolio.
"We've been working with Schaeffler for a long time; we're closely partnered on other projects. Its training courses are IMI-approved, so we enjoy a highly-effective and rewarding working partnership."