Pirelli presents Paolo Roversi's 'Looking for Juliet' 2020 Calendar in Verona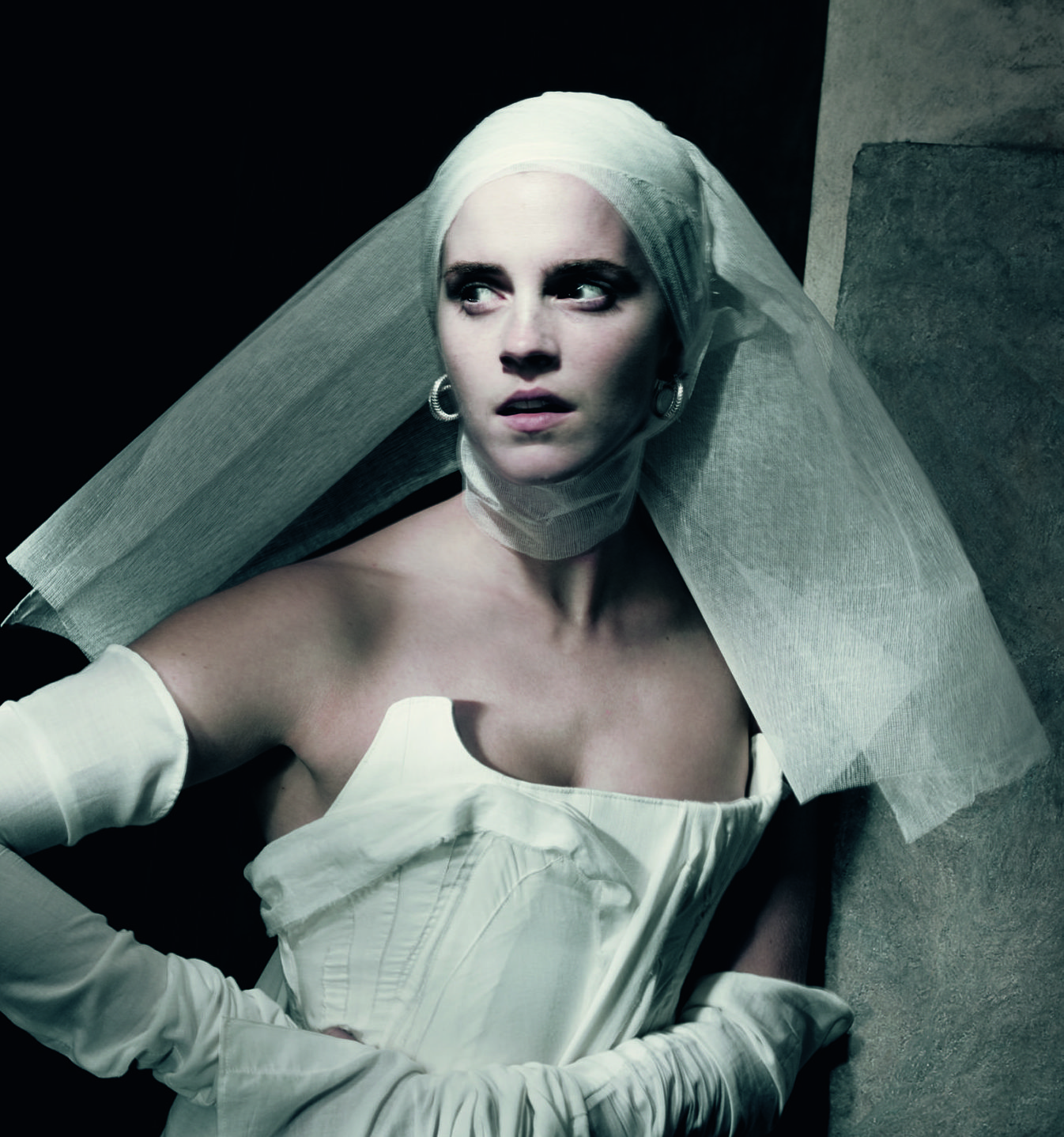 Pirelli has launched the 2020 edition of The Cal. Paolo Roversi's "Looking for Juliet" was presented to the public today at Verona's Teatro Filarmonico. Taking its inspiration, and location setting from Shakespeare's play, the photographer said that he wanted to capture the "Juliet that exists in every woman." The 47th Pirelli calendar features Claire Foy, Mia Goth, Chris Lee, Indya Moore, Rosalía, Stella Roversi, Yara Shahidi, Kristen Stewart, and Emma Watson.
The new Calendar represents the first time the calendar has been augmented by a short film. In the 18-minute film, Roversi plays a film director auditioning candidates for the role of Juliet. The scenario unfolds in two phases. In the first, the protagonists are shown arriving at the set, without makeup or costume. They sit and talk with Roversi about the project under way, each one vying to be chosen, telling the director about their personal experiences and how they envisage Juliet. In this way, the actresses reveal their intimate, personal side. In the second phase they put on the costumes devised to transform them for their personal interpretation of Shakespeare's heroine. The idea is to portray a story in which reality and fiction dovetail and their distinctions blur, as in a hazy photograph.
"I was looking for a pure soul, someone full of innocence that combined strength, beauty, tenderness and courage," observes Roversi. "I found this in the glimmer of an eye, in the gestures and words of Emma and Yara, Indya and Mia and in the smiles and tears of Kristen and Claire…in the voices and chants of Chris and Rosalía. In Stella we have the innocence. There's a Juliet in every woman," he concludes. "And I will never stop looking for her."
The photo shoot took place in May, and the 2020 Pirelli Calendar is the first to be created by an Italian photographer, who chose to shoot in Verona, the city in which Romeo and Juliet is set, and Paris, where Roversi has lived for the past forty years.
As an opera-lover, Roversi wanted to create an object with a unique graphic design deeply inspired by the opera libretto. The 2020 Calendar comprises 132 pages, with the monthly calendar on the cover, along with sections of Shakespeare's Romeo and Juliet and 58 photos in both colour and black-and-white capturing the play's protagonists and the city of Verona.