Dayco further strengthens its senior management team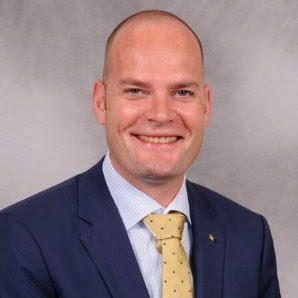 Wouter Nijenhuis has joined Dayco, accepting the role of executive vice president of OE sales and business development, reporting directly to the company's CEO, Joel Wiegert.
"This is an exciting time for Dayco as momentum grows from our original equipment customers for products that enable hybrid electric systems," said Wiegert.  "I am delighted Wouter has joined our team.  His expertise in electric and internal combustion propulsion solutions, combined with his strong relationship with customers globally makes him an ideal commercial leader to accelerate Dayco's growth."
"It is very exciting to join a company with such a rich history, and strong brand, that is now intensely focused on providing innovative hybrid system solutions for our customers," said Nijenhuis.  "I am excited to work with the more than 4,000 talented and passionate Dayco employees to deliver growth through building strong partnerships with our customers around the world."
Nijenhuis has joined Dayco from Oerlikon/Dana Limited, where he served as the EVP of global and aftermarket sales, marketing and business development, drive systems.  Prior to this he was the VP global engineering, sales and program management at BorgWarner Inc. In this role, he oversaw all sales, engineering and program management activities for the turbo systems segment for commercial and industrial applications.
Fluent in French, German and English, Nijenhuis will direct all aspects of Dayco's global OE sales, business development, program management and OE marketing functions in order to deliver its organizational strategy and objectives.