Dayco and Politecnico di Torino strengthen hybrid electric vehicle research partnership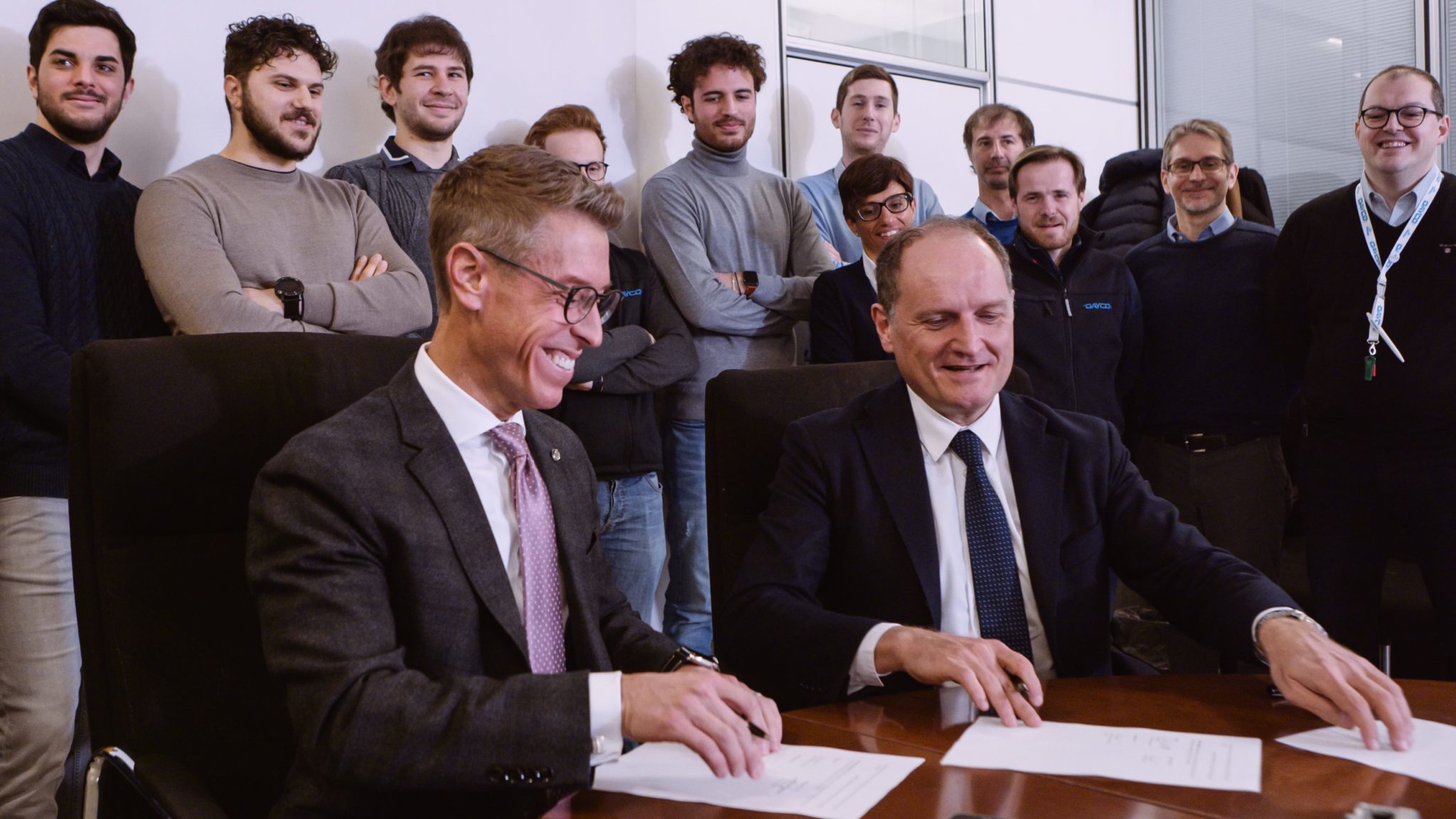 Dayco, a leading engine products and drive systems supplier for the automotive, industrial and aftermarket industries, has strengthened its relationship with the Politecnico di Torino to develop hybrid electric systems for vehicle manufacturers across the globe.
The speed of transition to sustainable forms of vehicle propulsion is gathering pace, particularly in the light of global climate change and the shift in public opinion towards environmentally friendly alternatives. This means that high-level collaborations for the benefit of humanity must become a reality.
The objective of the agreement between Dayco and Politecnico is to research hybridisation systems and effectively develop the necessary technology innovations supporting vehicle manufacturers as they achieve the transition in an efficient, practical and sustainable way.
"We are enthusiastic to strengthen our relationship with the renowned scientists of the Politecnico di Torino.  This new level of cooperation will provide leading hybrid system solutions to achieve a sustainable future of mobility for our customers globally," said Joel Wiegert, CEO of Dayco.
"Building on our past areas of collaboration with Dayco, we have assembled a powerful innovation interdisciplinary team to enhance our contributions in developing electrified mobility technologies," said Professor Guido Saracco, rector of Politecnico di Torino.
The combination of research into the theoretical development of hybrid system solutions by the Politecnico with the specialised knowledge and technical abilities of Dayco, brings together the key elements to make these crucial technological advances a reality.
The arrangement was made official on Friday 21 February, 2020 in a ceremony at the offices of Dayco Europe in San Bernardo di Ivrea, Italy, where the rector of Politecnico di Torino, Professor Saracco and Dayco's CEO, Joel Wiegert, signed the research agreement.