Second successive NTDA training award for Bridgestone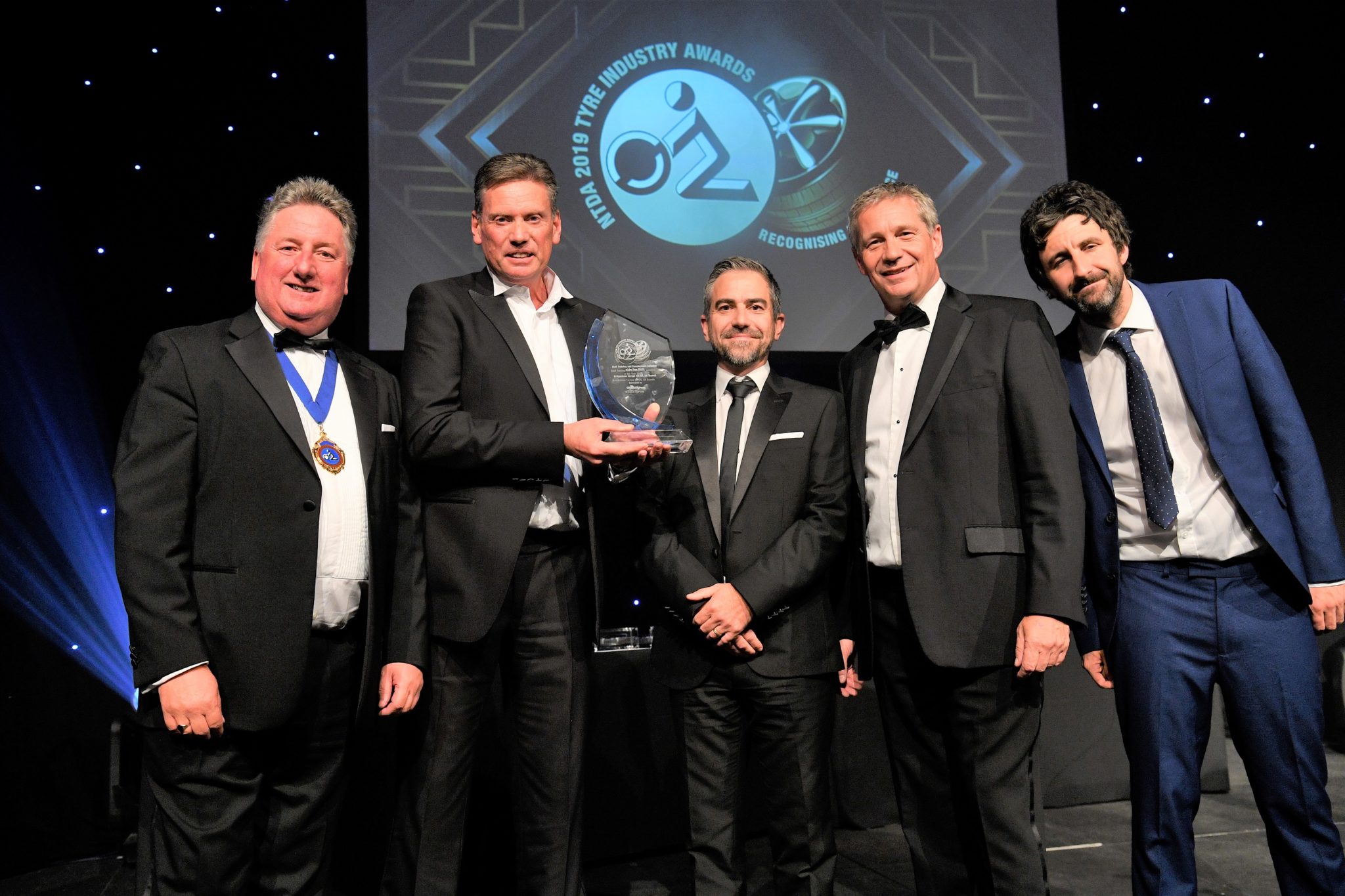 Bridgestone has won the NTDA Tyre Industry Award for Staff Training & Development for the second successive year, and the third time in four years. Since scooping the award in 2018, Bridgestone has strengthened its training team, developed a number of courses for automotive retailers and has even entered into a partnership with Her Majesty's Prison Service via an offender training scheme to upskill the commercial tyre industry.
This supplements new MAPS training courses for selected customers, where training is given about understanding motorists' unique driving habits and what to look out for when they arrive on the forecourt.
NTDA chief executive Stefan Hay said: "Bridgestone has now won the NTDA Staff Training and Development Award on a number of occasions and the judges felt that this year's entry shows, once again, the company's ongoing commitment to training and development across the UK Tyre Industry. There can be no doubt, that Bridgestone has an outstanding pedigree when it comes to skills development and this latest win is extremely well deserved!"
Bridgestone's training and development manager Paul Turner was cited as influential force behind the company's training provision, offering numerous packages of bespoke support to suit each individual customer – either at their premises or Bridgestone's state-of-the-art MIRA workshop.
Turner said: "This is a fabulous endorsement of the work we've been undertaking as a business. Training and development is an absolutely fundamental cornerstone of our company philosophy and it is great that the NTDA's judging panel has recognised this and awarded us with the trophy.
"The continuous development of staff is an intrinsic commitment that we all share. For our work to be honoured with an NTDA Award really is the icing on the cake after also winning in 2018. We can't see this as the fulfilment of our offering though, but just the beginning. We will continue to work hard on a number of new campaigns to empower staff and customers – and continue to raise standards across the automotive industry."