US lawmakers criticise Goodyear over Mexico factory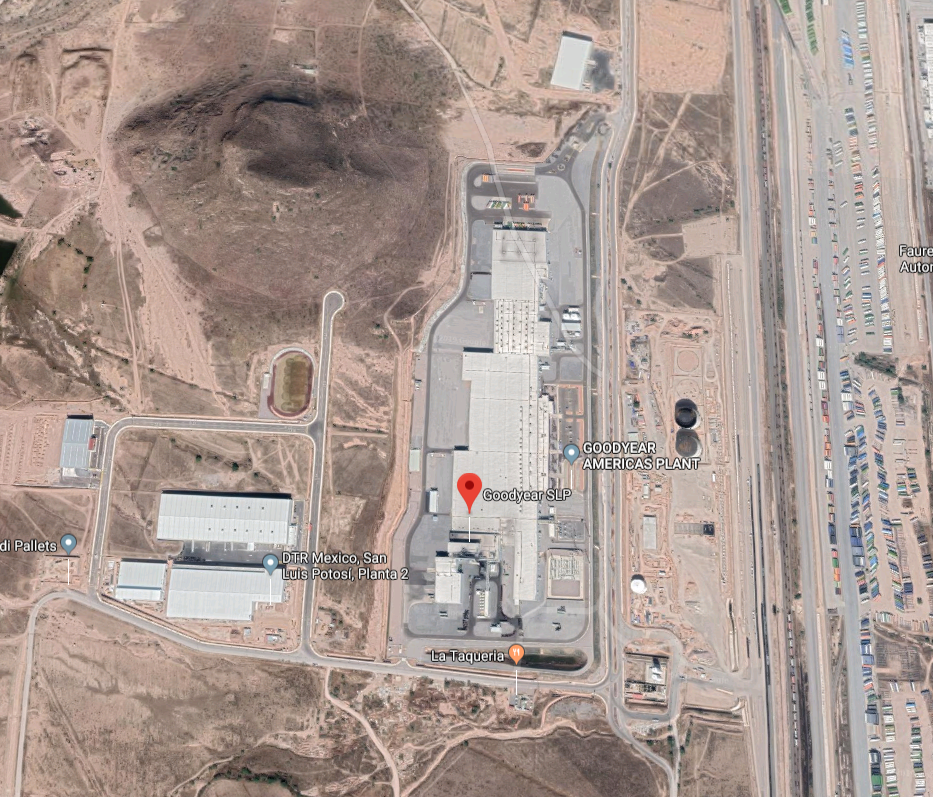 A number of US lawmakers have criticized Goodyear Tire & Rubber over its treatment of workers at its San Luis Potosi, Mexico tyre factory in a letter to CEO Richard Kramer. Democratic Representatives Rosa DeLauro, Terri Sewell and Jimmy Gomez signed the letter and complained that their access to the site was limited.
California Democrat Representative Judy Chu also specifically claimed workers earned $1.70 an hour (adding that this amounts to $1 after deductions). She further suggested workers were fired after they went on strike over low pay and tried to organise an independent union. However, Reuters suggested wages at the facility are range from $2 to $6 an hour. By comparison Goodyear workers in the US reportedly receive a basic wage of $23 per hour.
As a result, the group of Democrat politicians said United States-Mexico-Canada Agreement (USMCA) should not pass unless conditions are improved:
"We are…disappointed that an iconic American company like Goodyear…is failing to provide its workers in Mexico with basic labour rights that are recognized internationally and under Mexican law," Representative Earl Blumenauer, chairman of the trade subcommittee of the House Ways and Means Committee, and three other Democrats wrote in the letter.
Asked how Goodyear responded to the claims, a spokesperson gave the following statement to Tyres & Accessories:
"Goodyear has received a letter from a USMCA Working Group with respect to our manufacturing facility in San Luis Potosí, Mexico. We strongly disagree with the statements made about our working conditions and labour practices and expect to provide a comprehensive response to the letter within the allotted timeframe."
T&A understands that "the allotted timeframe" is a period of two weeks from the sending of the letter, which took place at the end of July.
Goodyear's San Luis Potosi factory opened in 2017 after plans for the factory were announced in 2015. The factory forms part of a strategy designed to enable Goodyear to meet the "strong and growing market demand for high-value-added (HVA) consumer tyres in North America and Latin America." According company estimates from 2015, industry demand for such HVA tyres in these regions was expected to increase by 10 million tyres per year from 2014 to 2019.
At the time it was announced, Goodyear said it planned to spend between $500 million to $550 million, net of government incentives, on the project, which was intended to employ roughly 1000 people.
Goodyear's San Louis Petosi factory is within 20 kilometres drive of a Continental factory. And it is a similar distance from a large BMW manufacturing operation.
In San Luis Potosí, Mexico, we visited a Goodyear plant that pays workers $1.70/hr ($1 after deductions), then fired them after they went on strike. This from a company that made $15.5 billion in sales last year. #USMCA must not pass unless these conditions are fixed! pic.twitter.com/eXhitscpoo

— Judy Chu (@RepJudyChu) July 21, 2019