Petlas upgrades commercial vehicle tyre range with new SH100, RH100 sizes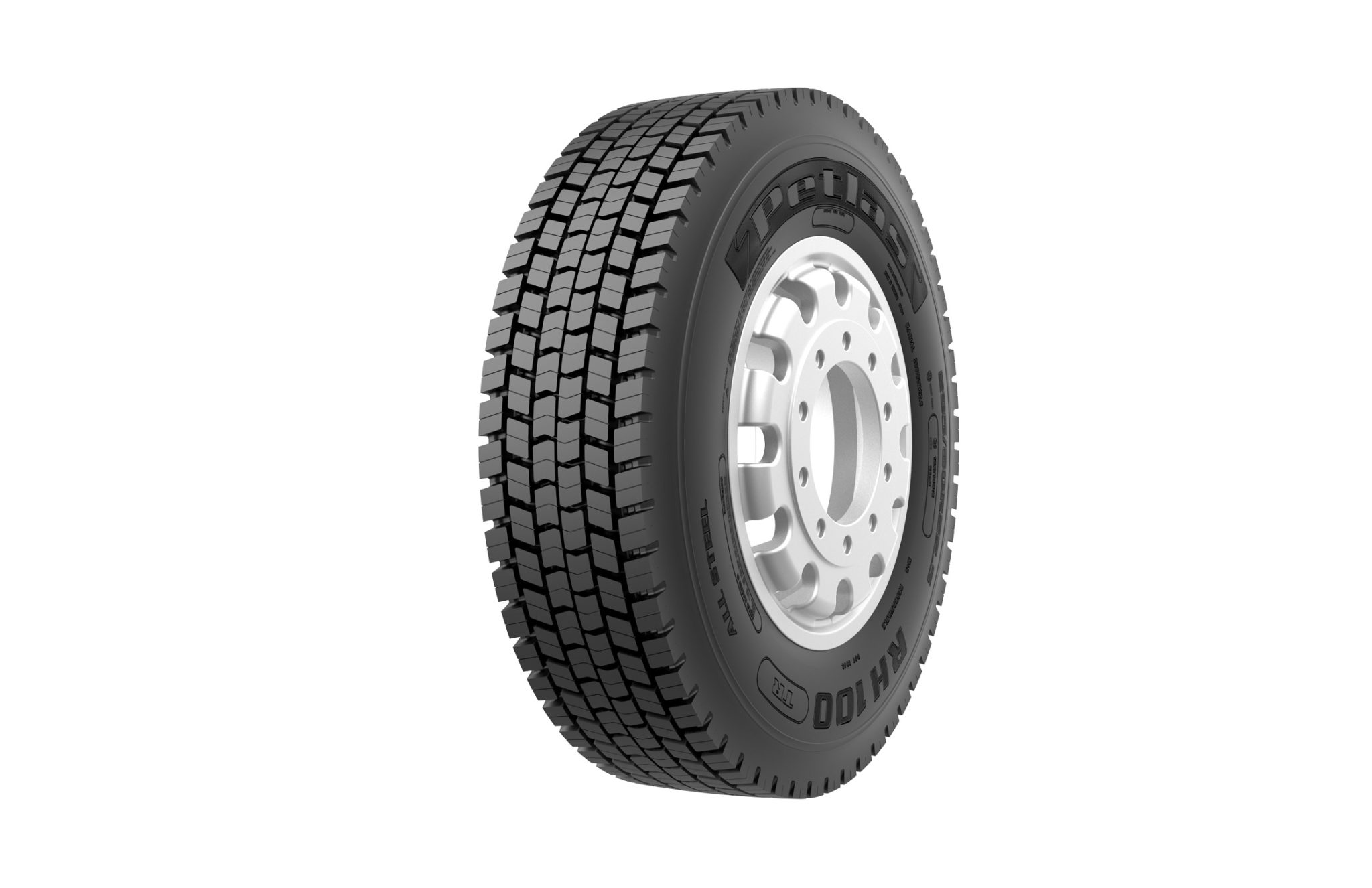 Turkish tyre manufacturer Petlas has added new sizes to its SH100 and RH100 truck and bus radial tyres to make the patterns suitable for a broader range of vehicles and applications.
The SH100 was developed to be used on all axles of buses and at steer or non-powered secondary axle of trucks. The model offers increased grip and reliable braking distance thanks to the sipes on its z-shaped circumferential blocks, the manufacturer states. The optimised tread design provides resistance against irregular wear by distributing the pressure equally under heavy load. Four new sizes have been introduced – 245/70 R19.5, 265/70R 19.5, 285/70R 19.5 (146/144 L), and 285/70R 19.5 (150/148 J) bringing the number of available sizes of the SH100 up to six.
The Turkish manufacturer added one new size (265/70 R19.5) to its drive axle RH100 pattern, increasing the available sizes to six. The tyre combines traction and fuel efficiency characteristics with a block array developed to generate more road adherence points, which provide perfect traction on asphalt. Its optimised tread depth and interconnected block structure also increases the tyre's lifespan.
"Both patterns offer extended mileage with their special tread compounds." says Oguz Ay, international sales and marketing director of Petlas. "The low rolling resistance ratings of the tyres translate to maximum fuel efficiency. This is to say, these tyres not only save money, but also contribute to the protection of our environment."
Both the SH100 and RH100 patterns carry M+S and 3PMSF markings on their sidewalls, indicating performance on mud and snow to meet the performance criteria to be considered suitable for demanding weather conditions.
Petlas adds that these patterns are also designed with retreadability in mind. The robust carcass structure makes the SH100 and RH100 suitable for retreading multiple times, allowing the user to get a second or third life out of the same casing, reducing their cost per kilometre further.
Oguz Ay states that Petlas "utilises more than four decades of experience and know-how to have a clear picture of the challenges that truck and bus fleets and individual truckers are facing and to offer perfect solutions for each and every one of these challenges."