New Zealand planning regulated ELT stewardship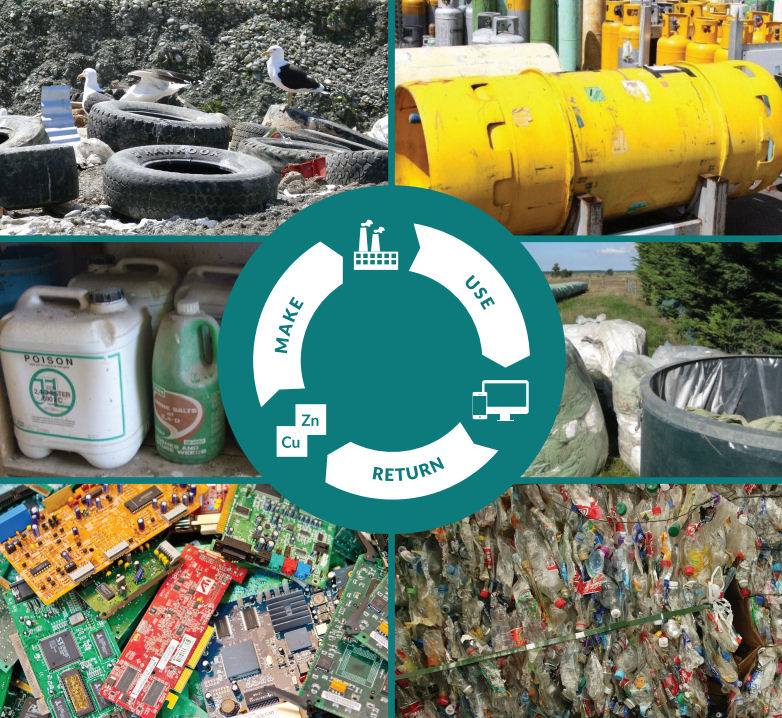 The New Zealand government is looking to introduce a regulated product stewardship scheme for end of life tyres (ELTs) that places financial responsibility upon importers and retailers to ensure their products are recycled. Tyres are one of six priority products identified by the country's Ministry for the Environment. The ministry is seeking consultation on proposed guidelines for regulatory product stewardship schemes and is accepting submissions until 4 October.
The total volume of tyres (of all types) reaching the end of their useful life in New Zealand each year is currently equivalent to over 7.75 million passenger tyre equivalents – some 73,700 tonnes. An estimated third of these ELTs in New Zealand are diverted from disposal; 14 per cent are exported whole for reuse and recovery, 13 per cent are processed onshore, four per cent are used as silage covers and one per cent used in pyrolysis trials. The rest end up in landfill.
Under the proposed scheme, tyre firms and importers would fund and be represented by a non-profit entity known as a profit stewardship organisation, which would take responsibility for arranging ELT collection and recycling activities and report these activities to the government and other stakeholders.
A new ELT stewardship programme will most likely build upon 'Tyrewise' a proposed scheme set up in 2012 by stakeholders in New Zealand's tyre sector. Tyrewise's developers drew inspiration from programmes already in place in Europe, North America and parts of Asia. A hoped-for implementation of Tyrewise was frustrated by New Zealand's previous government, but tyre recycling has been on the agenda again since the current government came to power almost two years ago. The project now enjoys full government funding and work done six years ago, which provided a framework for an industry-led, government-supported regulated product stewardship scheme for ELTs, is being updated.
A real solution to a significant problem
"This is very exciting. It's something the industry has been wanting and working towards for a long time," comments Adele Rose, chief executive of 3R Group, which leads the Tyrewise project. "Finally, we should see progress on a significant problem with a very real solution."
The Tyrewise stakeholders propose the implementation of an advance fee of around NZ$5.50 (£3) per car tyre. This fee would be redistributed to registered tyre collectors and processors on proof of delivery to approved tyre-recovery destinations. The $5.50 fee would replace the current ad hoc disposal fee of $2 to $7 per passenger tyre equivalent levied by retailers, which is not necessarily used to fund appropriate tyre disposal.
"It is critical that people understand this is not an additional fee for consumers but replaces the existing disposal fees charged by most tyre retailers without any surety of good environmental management at end of life," comments Rose. "The proposed Tyrewise scheme will ensure the positive outcomes we all want."
Adele Rose welcomes the declaration of tyres as a priority product and the proposed regulated stewardship of ELTs as a "level playing field for all manufacturers and distributors." She adds that the sector will no longer be burdened by the "negative impact of free-riders" who choose not to participate in a voluntary scheme.
"End-of-life tyres represent a huge potential resource that is lost when they are dumped or put in landfill," she adds. "A regulated product stewardship scheme makes economic and environmental sense and will enable a circular economy approach to deal with these tyres."
The consultation document published by New Zealand's Ministry for the Environment can be read here.