Melett appoints Darren Johnson as head of sales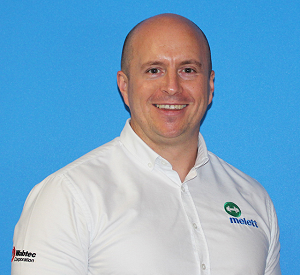 Melett has promoted Darren Johnson to the role of head of sales having previously occupied the position of sales manager.
Johnson has been with the company since 2012, having first joined as a sales engineer for UK, Ireland, Scandinavia and the Netherlands. In just over a year, he became sales manager, and was the role for more than six years.
Johnson is tasked with managing the Melett sales team along with growing and developing sales of Melett products across a number of territories and through various partners.
As an expert in his field, Johnson attends many conferences and events and recently gave a keynote presentation to visitors of ReMaTec. He examined the increased parts proliferation in the turbo market and how the level of investment required to produce a comprehensive aftermarket range becomes prohibitive. As a consequence, he said, "the opportunities for remanufacturing and specialist expertise in turbochargers increase."
Commenting on his new position, Johnson said: "We've a great team here at Melett and I'm looking forward to pushing the company forward with new ideas and ensuring we take advantage of the opportunities in the turbocharger reman market. As there is an ever-greater reliance on our customers – to have the specialist equipment and expertise – we also recognise the crucial role Melett plays in supporting them to offer the very highest level of turbocharger repairs."