Coincidence almost sees competition give £50,000 prize to the wrong man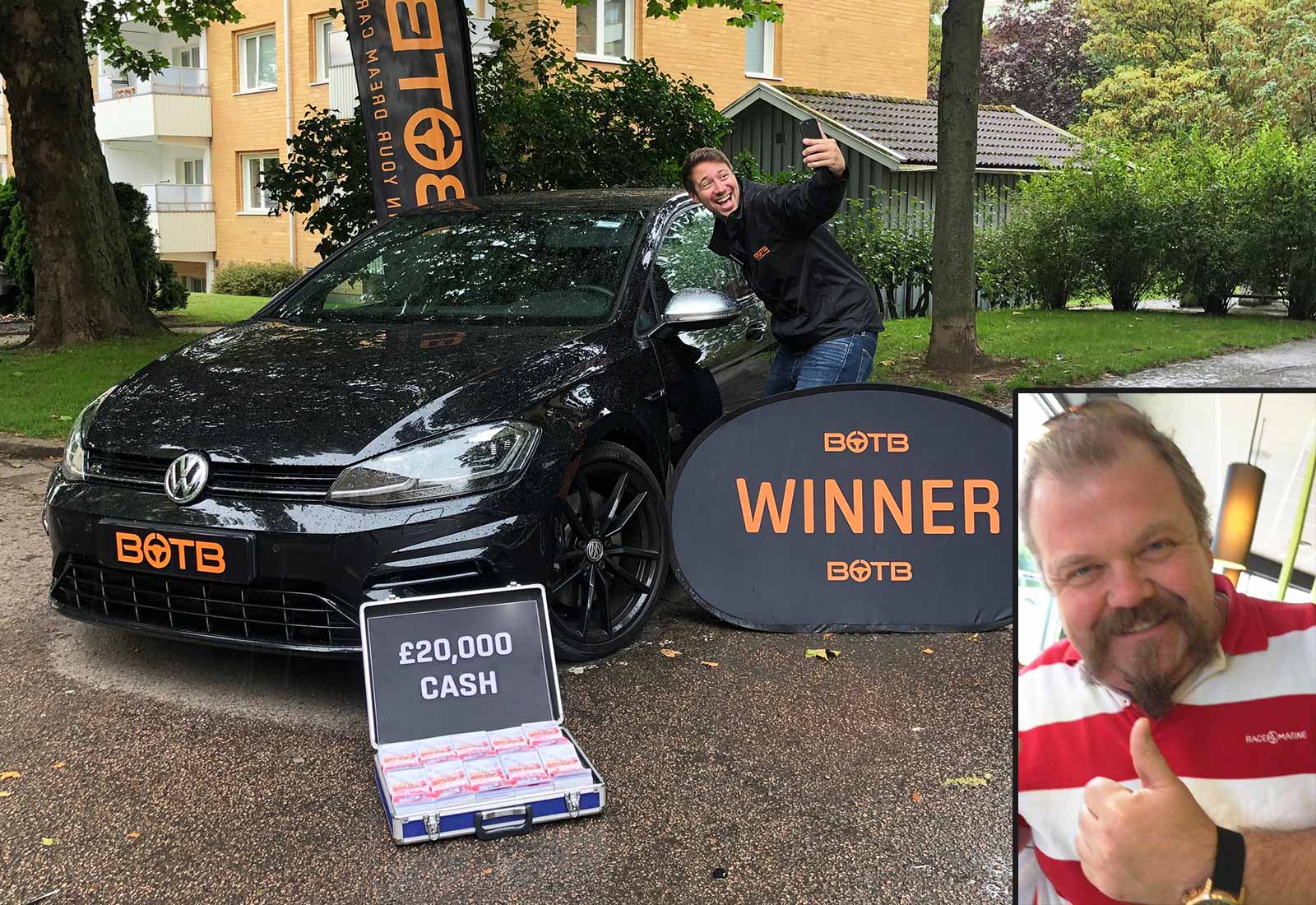 It was a case of mistaken identity which nearly saw a £50,000 prize being given to the wrong man who shared exactly the same name and lived in the same town as the rightful winner. After 10 years and almost 500 winners, even the professionals at BOTB sometimes get it wrong.
Presenters of the online competition were left scratching their heads this week after the unfortunate coincidence sent them on an 800-mile long wild goose chase around Sweden.
Presenter Christian Williams, who surprises winners weekly all over the world, and cameraman Sean jetted off from the UK to Helsingborg in Sweden to surprise winner Jonas Bergensson with a brand new Volkswagen Golf R and £20,000 only to find that the man they had located wasn't actually the right Jonas Bergensson.
Williams, who has been surprising winners for three years.
"This is the first time we've ever had this happen but I think we adapted well and pulled it off in the end."
Since being founded in 1999 by William Hindmarch, BOTB has given away over £29m worth of prizes.
Listed on the stock market, BOTB has high-profile stands at airports, as well as online at BOTB.com.
The surprise, which usually involves turning up unannounced at a winner's home or place of work, began at the office of winner Jonas Bergensson – who turned out to have never heard of the competition but had heard of the other Jonas Bergensson.
"It really had us confused but we had some luck on our side," said Williams. "It turned out that the Jonas we found actually knew the winner."
So with one failed surprise, the team then tracked down the actual winner only to find he wasn't home and was instead the other side of the country in north Sweden working a night shift. The team then finally contacted Jonas on FaceTime to give him the good news.
Long-distance travel is nothing new to the BOTB team, who have been as far Dubai to surprise winners.
"It can be a long day, ours started with a 6am flight and ended at 9pm, but it makes up for it when we see our winners reaction," said Christian Williams.