UK economy in reverse after drop in automotive manufacturing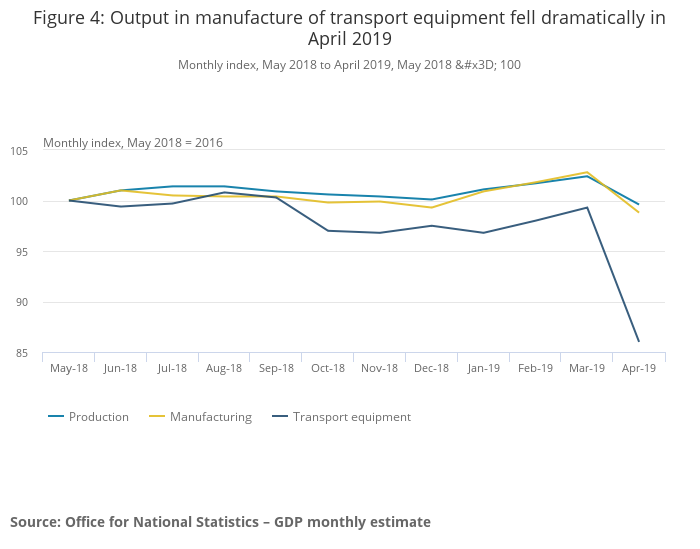 The UK economy contracted 0.4 per cent compared with the month before, following a sharp decline in automotive manufacturing, according to data from the Office for National Statistics (ONS). As a result of the contraction, growth for the three months to April slowed to 0.3 per cent.
The ONS and other sources pointed to decline in automotive manufacturing as being the key reason for the economy as a whole slipping into reverse during the period.
According to the ONS, the decline in what it terms "transport equipment" was due largely to a fall of 24.0 per cent in car manufacturing, as firms planned shutdowns around the originally-intended departure date from the European Union. Indeed, the automotive industry itself has previously pointed out that factory shutdowns designed to cope with the potential fallout of a March Brexit slashed UK car production in April by nearly half. For example, BMW's Mini factory in Oxford brought forward its summer maintenance shutdown to April to minimise any disruption surrounding Brexit.
The ONS data is consistent with Society of Motor Manufacturers and Traders (SMMT) figures, which show that car manufacturing was 44.5% lower in April 2019 than in April 2018. However, it is not just automotive production, the manufacture of chemicals, pharmaceutical products and basic metals were also notably negative in April.
Earlier analyses have suggested that these trends represent a UK automotive manufacturing red-alert, but – for the same reasons – they must also represent a UK OE tyre red-alert as well.