SMMT: Automotive industry on Brexit "red alert"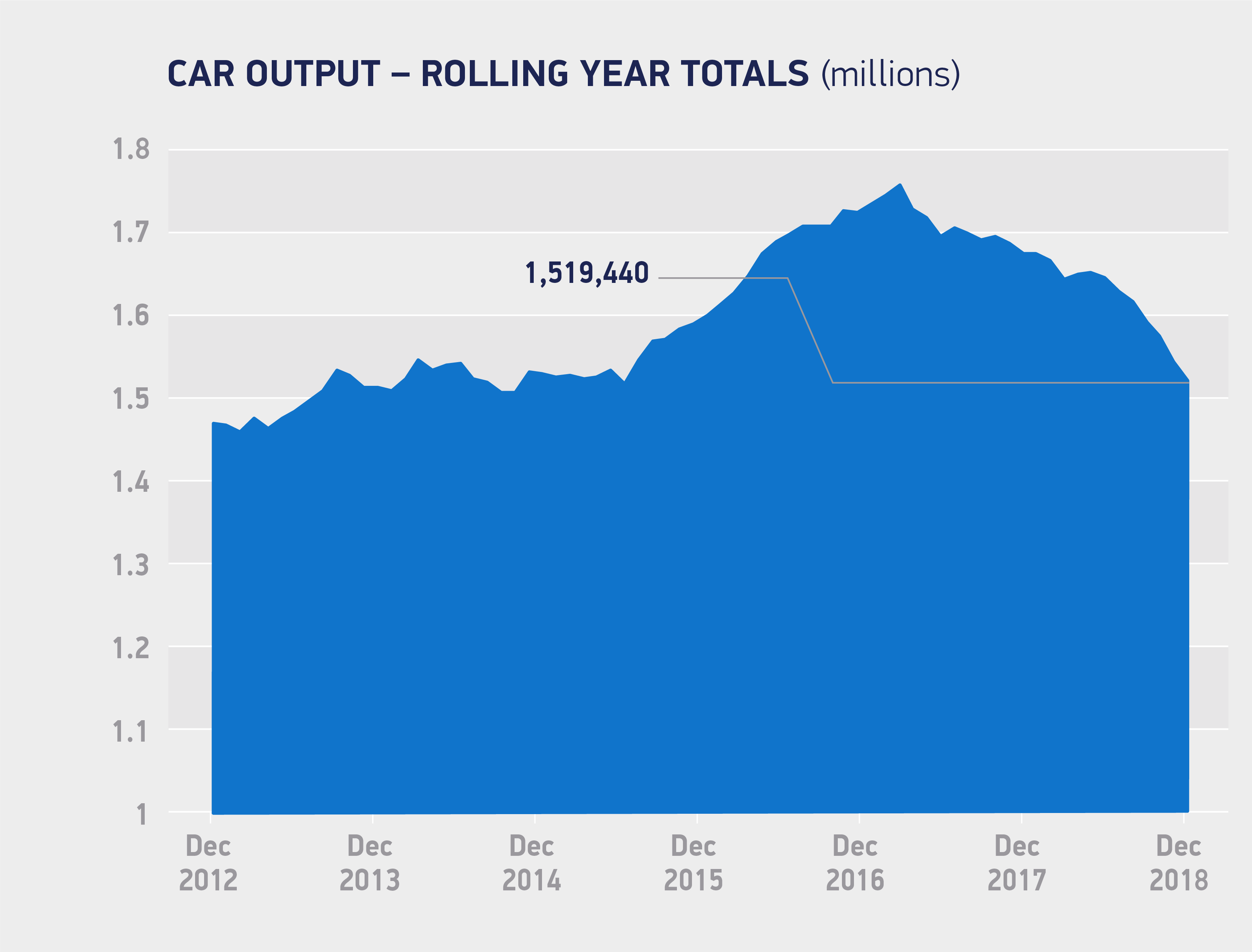 UK automotive companies are reducing production and backing off investment as a way of bracing themselves for a no-deal Brexit, according to the Society of Motor Manufacturers and Traders (SMMT).
The latest SMMT data shows that car production fell 9.1 per cent to 1.52 million units in 2018, a five year low for the sector. Output for the UK and overseas markets was down 16.3 per cent and 7.3 per cent respectively, with 8 in 10 cars exported. At th same time, fresh investment halved in 2018 and new calculations show two thirds of UK's global car trade at risk from 'no deal'. As a result, UK automotive companies are urging all politicians to "do whatever it takes to avoid a 'no deal' Brexit".
In 2018 1,519,440 new cars left UK factories (down 9.1 per cent). It was the second consecutive annual fall.
According to the SMMT inward investment in the sector plummeted in the year – down 46.5 per cent on 2017 to just £588.6 million. The association reports that fears related to the UK's future trading prospects with the EU and other key global markets after 29 March are the reason for slashing investment.
UK car exports to China slumped 24.5 per cent, while EU demand fell by 9.6 per cent. Meanwhile registrations of British-built cars in the UK were down 20.9 per cent in 2018. Overall, EU27 countries still accounted for the vast majority of UK exports (52.6 per cent) – amounting to 650,628 cars.