UK CV manufacturing 8.5% up in 2018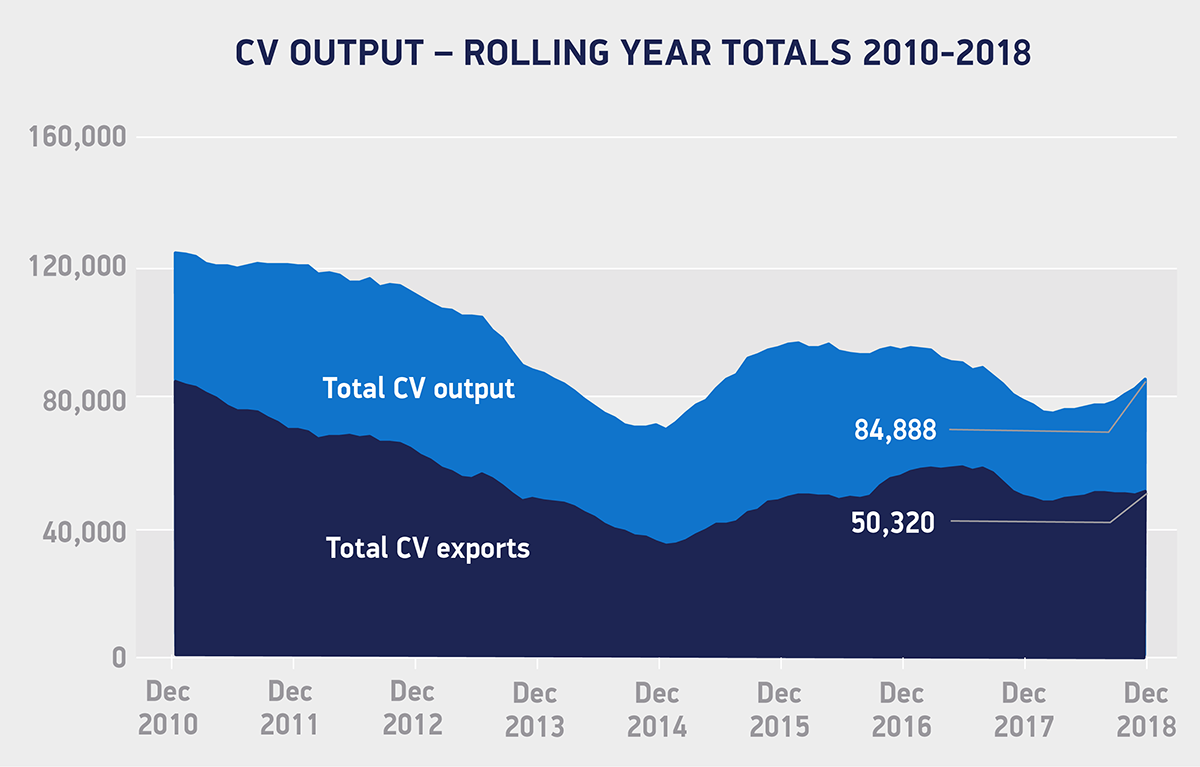 British commercial vehicle manufacturing grew 8.5 per cent in 2018, the Society of Motor Manufacturers and Traders (SMMT) has revealed. The increase in output, with 84,888 units leaving production lines, follows weaker performances in 2016 and 2017. The SMMT added that strong market incentives ahead of model changes also played a part in boosting output.
Domestic demand increased by 17.9 per cent last year, with an additional 5,248 CVs built for UK operators. Exports grew 2.9 per cent to 50,320 units. Almost six out of every 10 vans, trucks, taxis and buses built in the UK in 2018 were exported. However, it is worth reflecting that 93.6 per cent of those went to the European Union in 2018. The SMMT continues to lobby hard against a no-deal Brexit. 2.3 per cent of CV exports went to Asian markets.
December saw the year finish the year on an exceptional high, with commercial vehicle output up 79.2 per cent as production for home and exports experiencing significant increases, up 175.6 per cent and 40.1 per cent. These steep increases should be contextualised by the two years of decline in the month and a slow start to 2018.
Mike Hawes, SMMT chief executive, said: "Commercial vehicle production ended 2018 on a very positive note, with strong deals ahead of some important model changes securing significant growth in December resulting in a boost to annual volumes. The boost follows two years of declining output, and low volumes at the beginning of the year. With Europe accounting for more than nine out of every 10 commercial vehicles we export, it is clear that maintaining a beneficial trading relationship with the EU is critical. This means securing a deal that will allow this vital sector to continue to thrive."