One Box battery replacement launch exceeds all expectations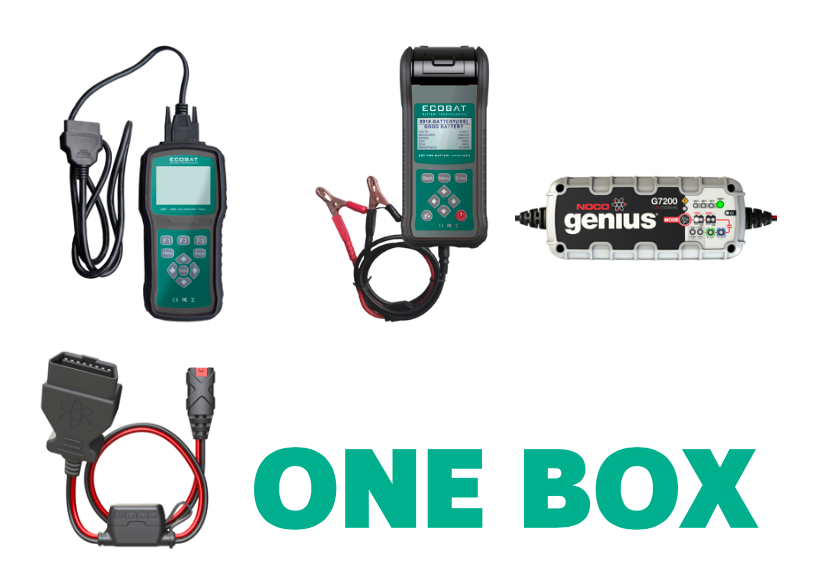 The central focus of Ecobat Battery Technologies' (EBT) presence at this year's Automechanika Birmingham, was the launch of its One Box start/stop battery replacement solution, an initiative which proved to be one of the hits of the show.
Having correctly identified that many workshops were wary of taking on battery replacement work for vehicles equipped with a start/stop function, EBT, formerly Manbat, brought together the four tools necessary to undertake the work and that make up the One Box package and instantly tapped into the obvious demand among the independent sector.
"It was clear to us that the reason why the anticipated growth in the sale of AGM/EFB batteries was not just due to the fact that they are generally not making the number of engine starts that they are designed to, but that there was a fundamental issue of how the independent sector could practically get access to the work," said Laura Jones, EBT's marketing manager.
"The combination of not knowing if and what special tools are required, negative publicity from news stories concerning the incorrect fitment and demands for compensation, plus a general lack of knowledge of start/stop battery technology, have all contributed to suppress demand.
"The purpose behind the One Box concept was to answer these questions and provide a straightforward solution, which allows the independent to take on the work with confidence and compete with the franchised dealer who currently takes the lion's share of the work.
"After just the first morning of the show, it was obvious that we'd hit the mark because as well as taking numerous enquiries from those who were very interested, we had already secured orders that will now be supplied to workshops via our wholesale customers.
"As well as the equipment included in the One Box bundle, which includes a battery analyser to accurately assess the condition of the existing battery, a NOCO charger and OBD lead to support the vehicle's ECU/data storage during the replacement process and a battery validation tool to ensure the new AGM/EFB battery is correctly assimilated into the vehicle's battery management system, the package is supported by training modules to allow technicians to get the very best out of their investment.
"In addition, we have also designed signage and point-of-sale material, to allow workshops to fully promote their start/stop replacement capability.
"As the old saying goes: the proof of the pudding is in the eating. So, reflecting on the show, we can only be delighted that our One Box concept has developed into the genuine solution we believed it to be and that the independent sector is finally able to benefit from the potential the start/stop battery replacement market has to offer."