Ecobat to introduce recycling division at Automechanika, Frankfurt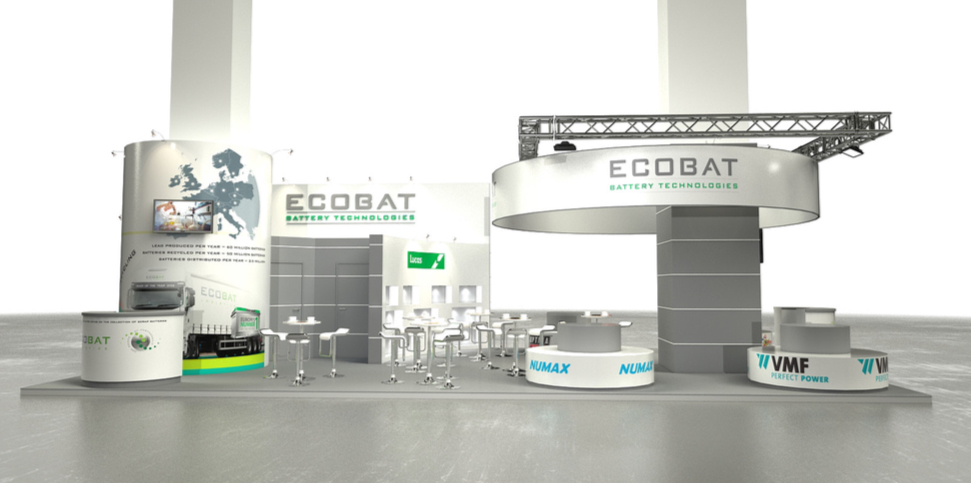 Two years on from the official unveiling of its pan-European battery distribution arm, Ecobat Battery Technologies (EBT), the Ecobat group is once again exhibiting at Automechanika Frankfurt.
Due to its multisite, multinational infrastructure, EBT is able to offer a unique and comprehensive battery service across Europe. The three consolidated businesses that were brought together to create it, all had an enviable heritage and superb reputation within their home markets, which enabled them to establish themselves as formidable businesses delivering excellent levels of national service across Benelux, France, the UK & Ireland respectively. This influence has expanded further as it has strengthened its position as Europe's largest battery distribution business over the last two years.
EBT's core brands, Lucas, VMF and Numax, will naturally be to the fore, but are supplemented by Odyssey, Optima, US Battery and Trojan. Such a range, the company states, clearly demonstrates the strength and depth of the organisation's battery credentials.
This year however, the theme is not just to promote EBT's European battery distribution proficiency, but to introduce its battery recycling division, Ecobat Logistics, which will have a presence on the stand and will be able to educate and inform visitors on all aspects of battery recycling, best practice and the many opportunities available to businesses that deal with end of life batteries.
With this combination, which can be seen on stand C50 in hall 4.1, the Ecobat group is showcasing its unrivalled expertise in the field of lead production and support services in connection with the supply, distribution, collection and recycling of batteries and, for this important global event, with a particular focus on the automotive industry.
As the rollout of the pan-European model pioneered by EBT at the show two years ago continues to gather momentum, which is evident by its position as Europe's number one battery distributor, so does the ambition of the group. It is now replicating this formula with the creation of Ecobat Logistics, harnessing the strength of established group companies, BLS in Germany and G & P Batteries in the UK.  Their wide-ranging experience of battery collection and recycling will enable the newly formed company to offer, in the coming months, a pan-European collection service for all types of end of life batteries.
Battery sales and the responsible management of spent batteries are two sides to the same coin and so, providing a European solution for these activities, is a tremendous added value benefit to customers and one that is only made possible by the diversity of the specialisms within the Ecobat group and the specialist, lead-focussed nature of the group itself.
Employing the 'power of partnership' ethos, both internally and externally, has enabled the Ecobat group to provide a market leading and environmentally responsible business model. As a result, it is the world's largest producer and recycler of lead and lead alloys and the global leader in the design and manufacture of performance lead for battery manufacture, producing enough lead to manufacture 60 million batteries a year and recycling 50 million batteries annually.
Ecobat adds that successful businesses are built on solid and dependable relationships that allow them to develop and grow. The company states that it has made partnership a foundation principle at the heart of its business ethos. Developing partnership is central in its relationship with its product suppliers, with recycling specialists and of course, with its customers. These partnerships provide the environment to power business growth and define "the power of partnership," it concludes.