Schaeffler redesigns packaging for all key products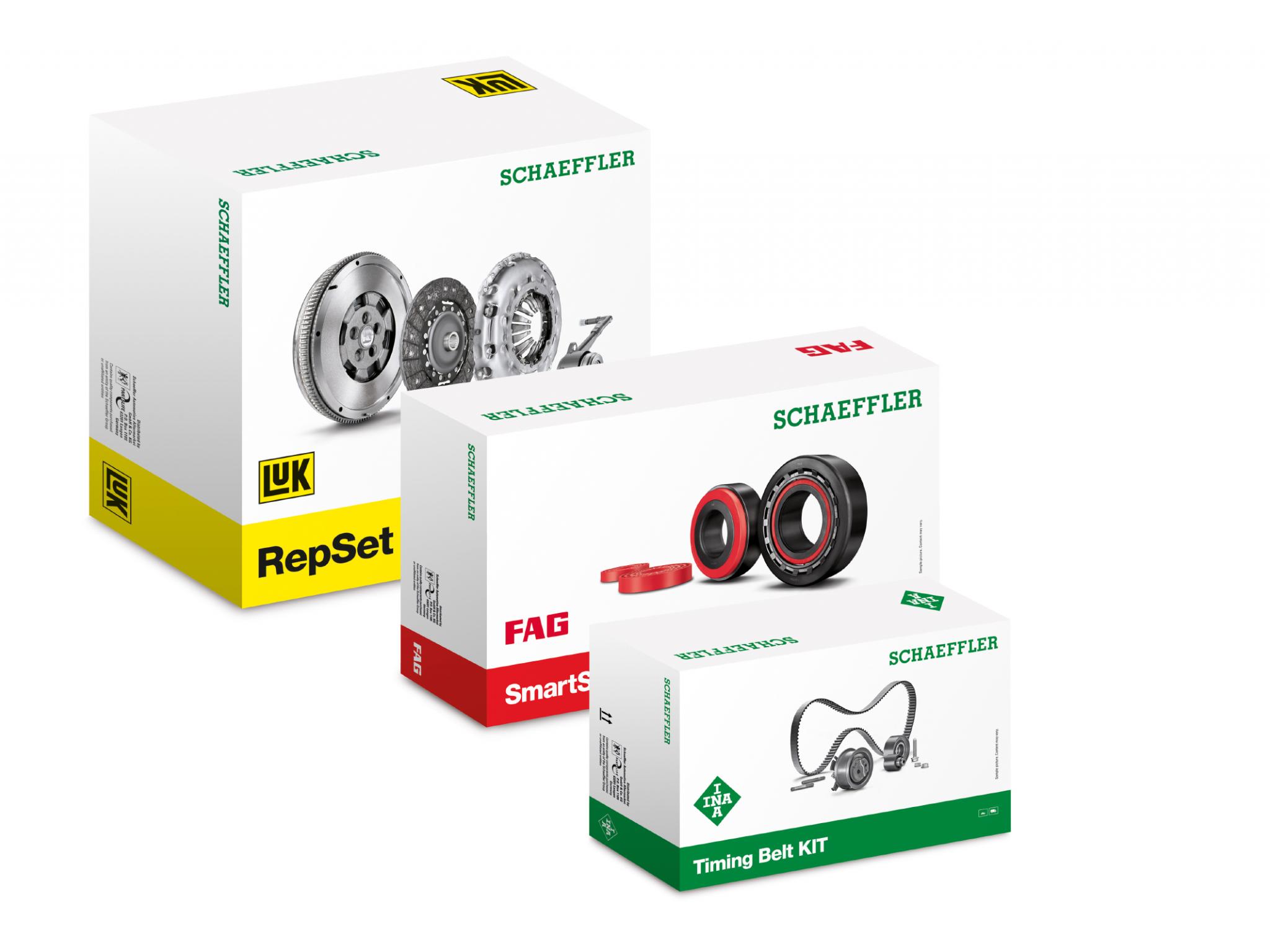 Schaeffler has launched a new packaging design. The reworked design is being introduced step-by-step at all Schaeffler Automotive Aftermarket production sites around the world. To highlight component quality, the boxes now feature high-resolution product photos, and the Schaeffler brand logo has been added in a more prominent position. The packaging retains familiar LuK, INA and FAG colour scheme and logos.
Each carton has a colour-keyed band too, so that motor factors and workshops can continue to identify each product brand quickly: LuK yellow, INA green and FAG red. The trusted brand logos also feature next to the colour band and product name on the front of the box.
Rouven Daniel, marketing and communications director at Schaeffler's Automotive Aftermarket division in Germany, said: "You'll find high quality in every detail of our products – from a complete clutch assembly to simple ancillary parts, such as the bolts and seals found in many of our repair solutions.
"It is precisely this commitment to quality that we are expressing in our new packaging design.
"The Automotive Aftermarket organisation also became more closely integrated into the Schaeffler Group when it was made a stand-alone division in January, so we are now proud to feature the Schaeffler logo more prominently. At the same time, we are making sure that our product brands, and the history and tradition associated with them, remains recognisable at workshops and distributors."
In line with its 'Responsibility for Tomorrow' sustainability strategy, Schaeffler chose the materials and manufacturing of the new packaging carefully, with a focus on the highest environmental standards. All of the new packaging is easy to recycle or dispose of, the company concludes.