Ecobat exhibits 'complete battery package' at Automechanika Birmingham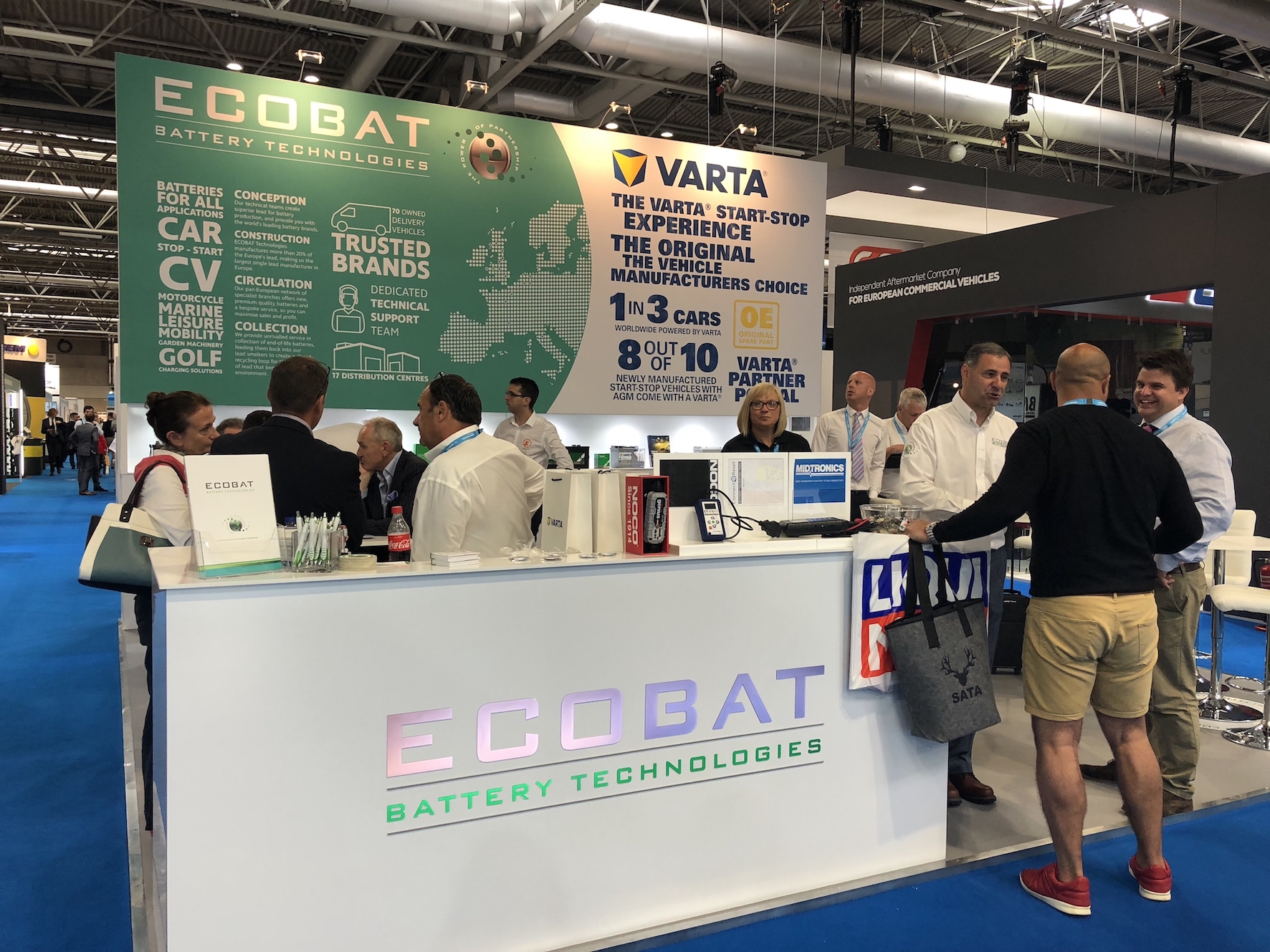 Ecobat Battery Technologies (EBT) used Automechanika Birmingham to showcase its multi-brand portfolio and specialist battery knowledge, to the many motor factors and technicians who attended the country's premier aftermarket exhibition.
"There were several messages we wanted to get across during the show," explained marketing manager, Laura Jones, "but certainly one of the central themes was the breadth of our offering, not just in terms of the products themselves, but rather the combined elements that make up the overall EBT proposition.
"As well as being the UK's largest battery distributor, with a forty-year plus business relationship with original equipment (OE) giant Varta, it was equally important for us to remind visitors that customer service and market knowledge remain foundation principles for the company. So alongside great products, we offer sound advice and technical know-how to allow our customers to understand the changing requirements in the market and how they can benefit from the challenges these changes can often bring.
"In the aftermarket, nowhere is the challenge more obvious than with the growth in the number of vehicles that are equipped with a Start-Stop system and the batteries that they require to allow these systems to function correctly. Despite the fact that Start-Stop equipped vehicles have been in mass production for more than ten years and since 2015 they've made up the majority of passenger car production, many technicians remain unaware of the implications of undertaking work on Start-Stop vehicles from a battery replacement perspective.
"It was for precisely this reason that our colleague Chris Jones was busy in the technical seminar area during the show where he was leading technicians through the facts behind the development of the batteries needed for these vehicles and how the fitting process has changed radically compared with a traditional SLI (starter/lights/ignition) battery replacement. Not only is it a longer – and therefore more profitable in terms of chargeable labour rates – job, it also requires a specific battery – either an EFB or AGM product – and in many cases needs a special tool that will register the replacement battery with the vehicle's battery management system, to ensure that the dashboard lights are reset and the battery is charged using the correct algorithm."