Ecobat develops start-stop battery training, certification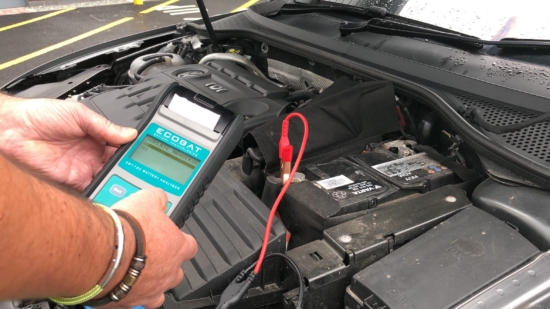 Ecobat Battery Technologies has followed the launch of its One Box start-stop battery testing and installation solution with a new training, assessment and certification. The first step is a comprehensive video, viewable below, hosted by Ecobat's Christopher Jones. This offers a step-by-step guide to battery assessment, removal, replacement and validation processes. It also introduces the four parts of the One Box package. Together, Ecobat says they allow technicians to tackle start-stop battery replacement with confidence.
After viewing the video, technicians can take the online assessment. This covers battery and the start-stop system information as well as the removal and installation process. The importance of following the correct procedure means the assessment has a low margin for error.
Provided the technician has demonstrated understanding and the ability to replicate the process, they can then move on to certification. Successful applicants may then download their certificate in a choice of branded Lucas, Numax, multiple (joint Exide, Lucas, Numax, and Varta) or non-aligned formats. Ecobat says this will prove the technician has the knowledge to benefit motorists and workshops.