McLaren makes 20,000th car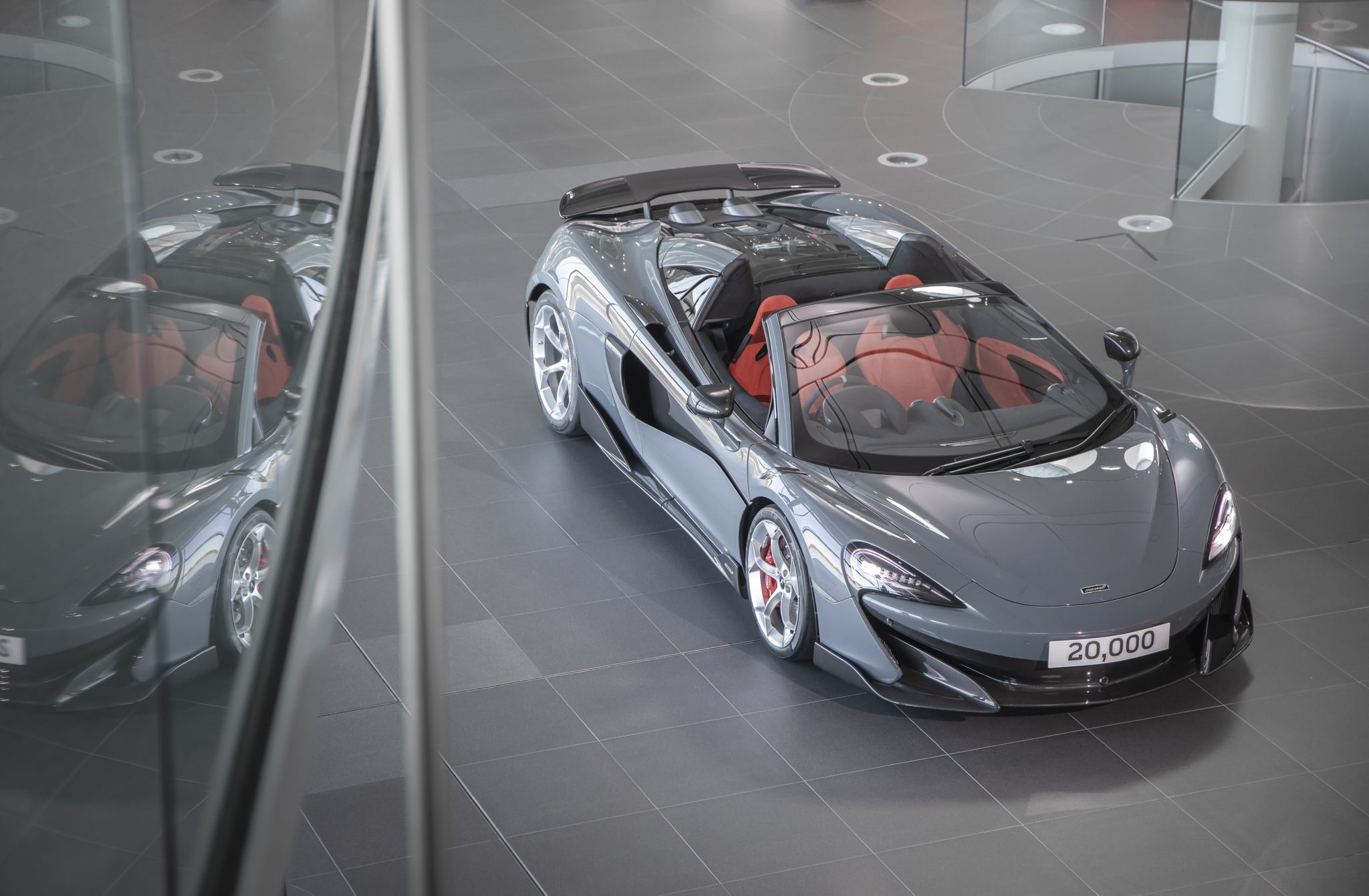 McLaren Automotive made its 20,000th hand-assembled car at its McLaren Production Centre (MPC) in Woking, Surrey.
The 20,000th car built was a right-hand drive 600LT Spider in Chicane Grey from the brand's Sports Series line-up. Launched only last summer as the next chapter in the McLaren 'Longtail' story, all production slots for the Coupe variant have already been filled. It has been fitted with Pirelli Trofeo R tyres.
This latest milestone represents a further significant achievement for the British marque and comes eight years after the first McLaren road car left the Production Centre in July 2011.
While McLaren's production reached just over 4,800 cars in 2018 to meet rising global demand, output will remain around 5,000 a year into the next decade before increasing to 6,000 before the end of the current Track25 business plan in order to maintain exclusivity.
The introduction of a second production shift in 2016 to meet rising global demand for McLaren vehicles has seen production double from around 10 cars to over 20 a day. Over 90 per cent of vehicles built in Woking are exported to more than 32 markets around the world.