The Parts Alliance hosts first national conference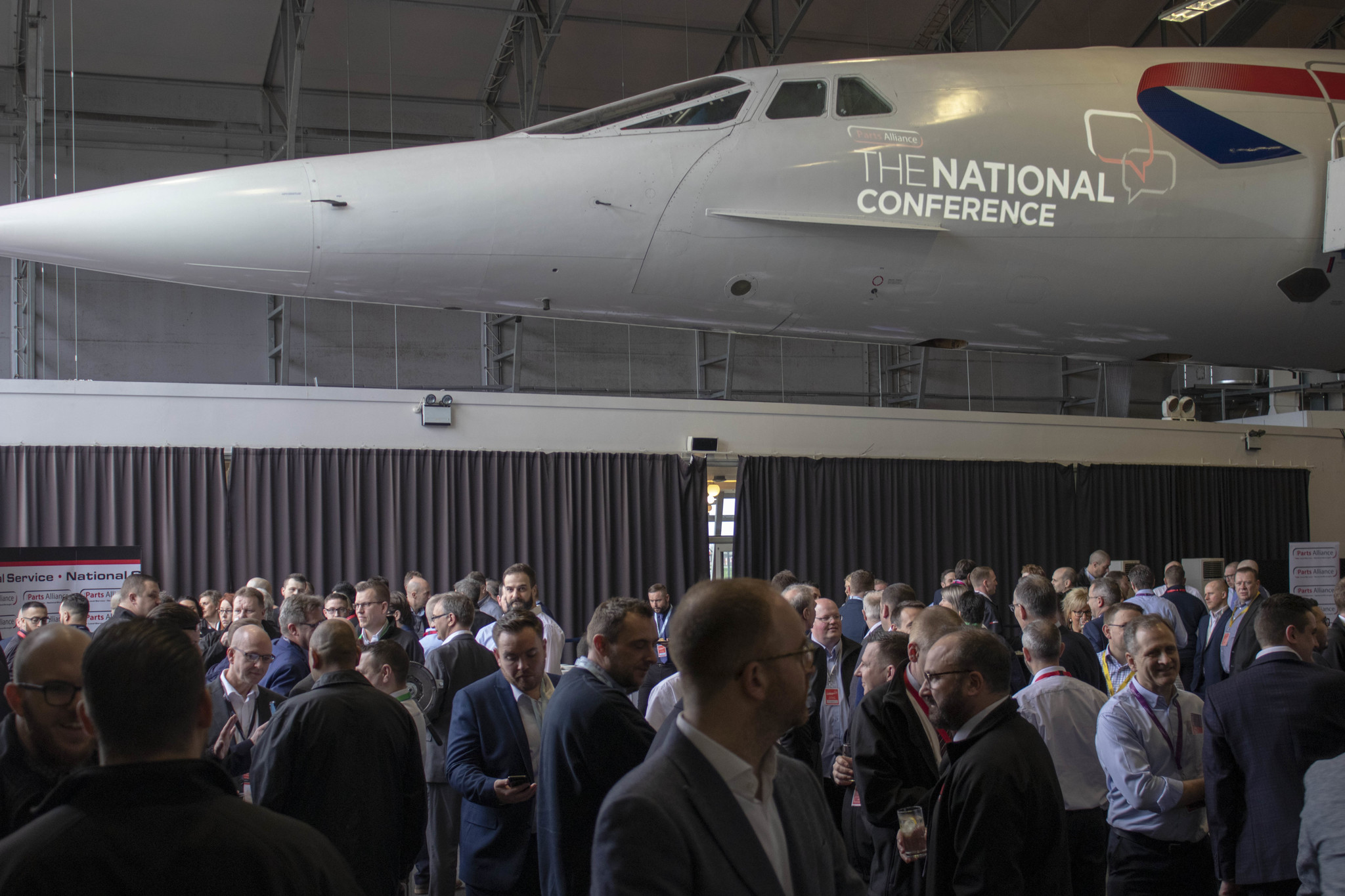 Around 300 managers from across The Parts Alliance converged in Manchester last week for the trading group's first national conference. The event was held in the Concorde Conference Centre underneath the iconic supersonic plane on Friday 22 March. The day was packed with engaging and interactive content, all designed to build a sense of community among the sprawling nationwide network and communicate a future strategy with staff at its heart.
Senior management speeches opened proceedings in the morning, tracing the rapid evolution of The Parts Alliance. Outgoing CEO Peter Sephton, who announced his retirement on Wednesday 20 March following six years with The Parts Alliance, opened the event before handing over to new president and COO Neil Croxson.
Neil Croxson emphasised the importance of continuity in the care and quality of service The Parts Alliance network offers customers, citing the family origins of the group and reiterating a commitment to put the people of The Parts Alliance at the heart of that journey.
He said: "The National Conference was a fantastic opportunity to have all of our managers together for the first time and it's an important milestone for us. We have a strong, diverse and passionate network of teams across the UK who work incredibly hard to deliver the best possible service to our customers.
"Our business is on an exciting journey of growth and we're in a unique position where we're able to offer our customers the strength of a national brand alongside the fantastic local service and support they've come to expect from our branches.
"From a leadership perspective, it was hugely gratifying to see so many of my colleagues meeting for the first time at the national conference, building new bridges and sharing best practice."
Managing director Jonny West and divisional directors Steve Gray and Emma Tiernan also provided updates on key projects and business targets, outlining plans for network optimisation, distribution investment, operational improvements and commercial strategy developments.
Managers broke into teams for a series of break-out sessions in the afternoon, featuring sessions from suppliers Brembo, Comma and Schaeffler. They also had the chance meet colleagues from the business' functional support teams in an exhibition area where each team manned a stand.
Croxson added: "We knew the exhibition area would be a valuable addition to the conference, but the fantastic feedback we've had from both those who visited the stands and those who manned them has surpassed our expectations."
The event concluded with an evening meal where guests were treated to a surprise awards ceremony celebrating the success of the branch network from the past year.
GSF Banbury was crowned 'Branch of the Year', while SCMF Croydon was awarded 'New Branch of the Year'. Both branches had performed excellently against an extensive set of KPIs judged by a panel of senior leaders.