Tyremen launches premium space saver wheel and tyre kit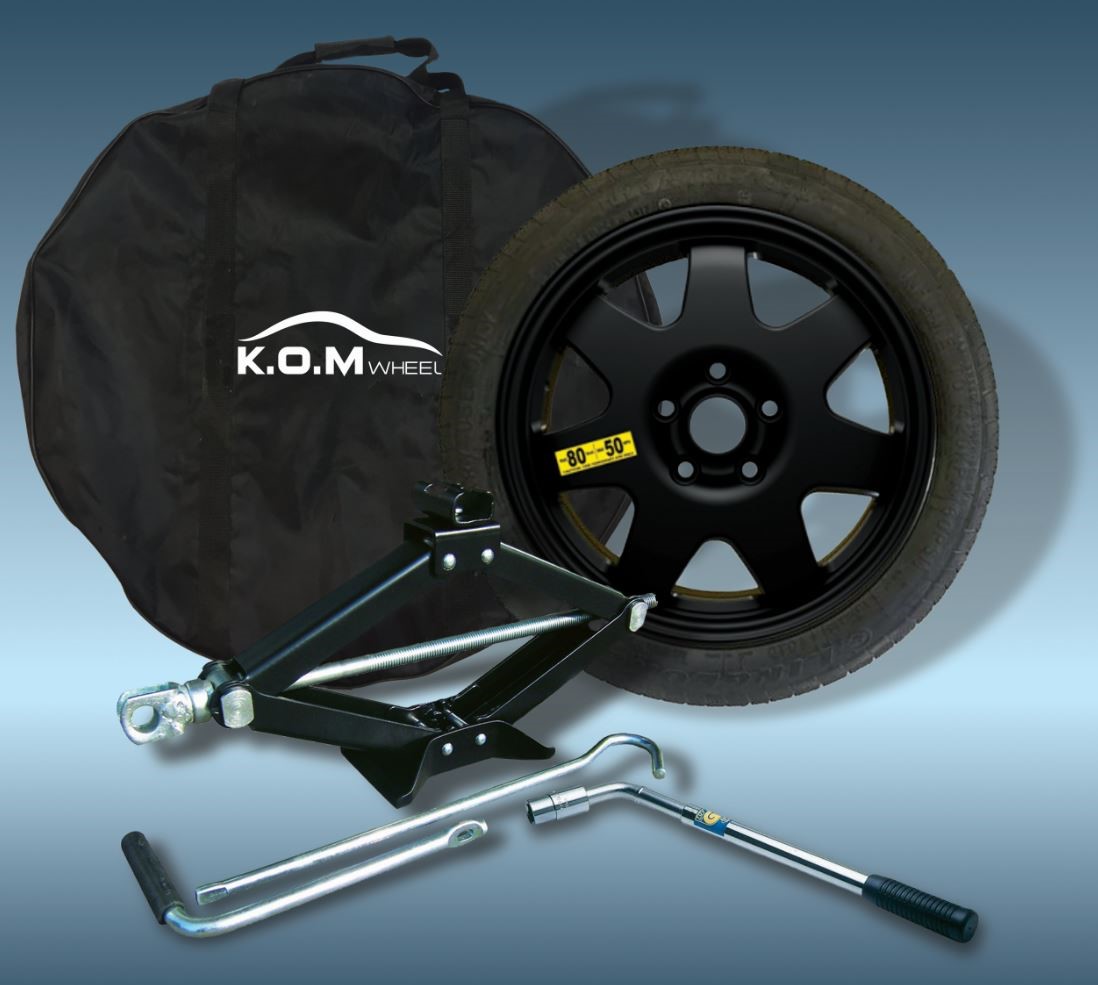 Tyremen.co.uk has launched a new space saver wheel and tyre kit called KOM, which is short for Keep On Moving. According to the company, the wheel has been sourced from "a premium aluminium wheel manufacturer" in Italy, which has given the firm "sole UK selling rights to this aluminium space saver wheel".
Not happy with just having a premium quality wheel, the company is working with the Continental and Uniroyal brands for tyres. Indeed, all the kits are offered with either Continental or Uniroyal tyres as standard depending on application.
The kit also includes: a TUV approved two-tonne jack with all kits, the correct size wheel brace and a storage bag to keep is all together.
Commenting on the launched Tyremen.co.uk representatives said: "Tyremen believes all vehicles should have a spare wheel no matter their style or spec. We strongly think the space saver wheel which has been removed from a lot of vehicles by the manufacture is an essential safety feature and is a must have kit. Let's be honest the glue-based sealant just is not a good replacement!
"We've never been content on just offering the first product that's gifted to us, so we thought we must look for our own market leading kit. This had us searching high and low to find the best quality kit to offer our rapidly growing customer base."