Goodyear acquires HiQ network south-east tyre retailer Weeting Tyres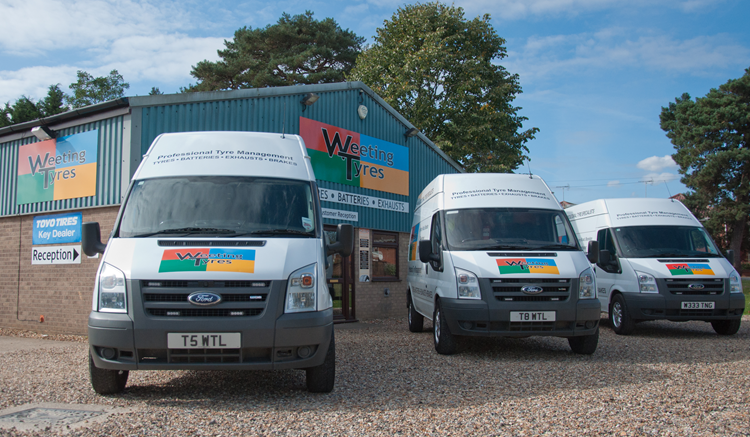 Goodyear Dunlop Tyres UK has acquired Weeting Tyres, a leading tyre retail company based in Norfolk, Suffolk and Essex, UK. The company operates four branches as a franchisee in Goodyear's HiQ autocare network – in Bury St Edmunds, Chelmsford, Ipswich, and Kings Lynn – as well as one independent branch in Brandon, Suffolk, which also functions as its head office. The area served by the latter branch is described as having a high value car parc. All sites will become Goodyear's equity operating under the HiQ brand following the completion of the acquisition.
The acquisition is part of Goodyear's overall retail growth strategy. It is also representative of both the current move of premium brand tyre manufacturers investing in a full distribution chain strategy, and of the general trend towards consolidation in the UK's tyre retail market. Goodyear adds that the addition of Weeting Tyres "supports its plan to strengthen its current retail network in a changing and highly competitive market environment." The company states that bringing Weeting Tyres into its equity helps the company to grow its UK business and extend the Goodyear product offer within the HiQ Network.
Hans Vrijsen, MD consumer, Goodyear Dunlop Tyres UK Ltd said: "The acquisition of Weeting Tyres strengthens the competitive advantage of Goodyear and HiQ by creating an even stronger value proposition for its customers. Goodyear is responding in a smart way to the market conditions. It also confirms the importance of retail to Goodyear's business. We have been successfully working together with Weeting Tyres since 2011 and we have been impressed by the dedication of the team and quality of the car parc in their region. We look forward to creating the branches into centres of excellence within our network."
In addition to its tyre distribution business, Weeting Tyres offers exhaust, battery, brake and wheel alignment services. It operates fully-equipped commercial and agricultural fitting vans too, which offer a range of 24-hour services to Weeting Tyres account customers.