Maxxis tyres in extreme motorsport action in 2018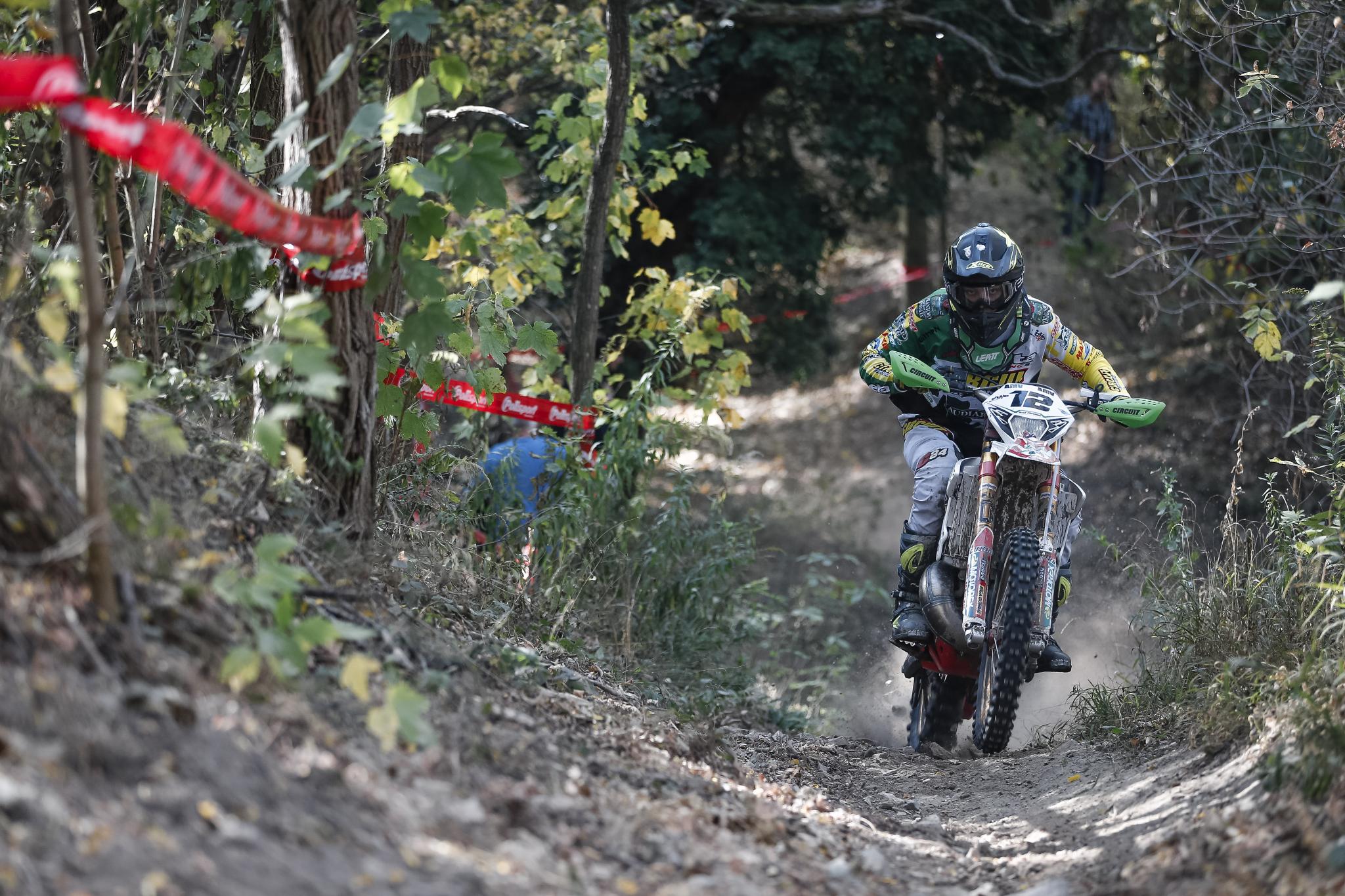 Maxxis-sponsored riders across motorsport experienced success on the tyre manufacturers' high performance tyres. Leading the way on two wheels for Maxxis was enduro athlete Brad Freeman. The British rider secured his first ever senior world title in the Maxxis FIM EnduroGP World Championship, riding to victory in the E1 class using the soft compound version of the MaxxEnduro and MaxxEnduPro tyres.
Designed to tackle the muddiest conditions in enduro racing, the pairing proved to be a key part of Freeman's arsenal, as he successfully built off an impressive junior year in 2017, where he clinched the Maxxis FIM Enduro Junior World Championship. Attention for Freeman and Maxxis now turns to the 2019 season, where the Beta Boano rider will be looking to defend his E1 World Championship title.
Maxxis's extreme bias off-road tyre the Trepador was utilised by Jim Marsden of Gigglepin Racing to claim the top spot on four occasions over the year – the Balken Off-Road Rally in Bulgaria, Breslau Rally in Poland, Ultra4 King of France and the Croatia Trophy. In each of these events the off-road racer was able to navigate challenging conditions and a multitude of terrains.
Marsden finished fourth in the Ultra4 King of Poland race, where all competitors in the top five places benefitted from the superior traction and durability provided by Maxxis's Trepador M8060. The performances, stemming from the tyre's aggressive side lug design and multi-curve tread siping, have seen the Trepador increase its prominence as a go-to off-road 4×4 tyre for professional riders.
On the road, the 2018 British Drift Championship came to a climatic close in October at the iconic Rockingham Motor Speedway in Corby. Running on the Maxxis Victra VR-1 tyre, Team Japspeed Pro driver Paul 'Smokey' Smith played a crucial role as his team walked away with not only the Team Constructors award at the event but also the 2018 overall Team Constructors trophy.
Looking back on 2018, Derek McMartin, managing director of Maxxis commented: "It has been an incredibly successful year yet again for our racers across a range of disciplines. On the motorcycle front, we were proud to support Brad Freeman on his way to his first senior E1 World Championship title, which was an amazing achievement considering he was racing in the juniors just last year. For the Trepador specifically, our talented drivers showcased the exceptional performance of the tyre, with off-road legend Jim Marsden and a number of top racing teams placing their trust in this high quality, durable product. We also continued to enjoy success with Paul and the Team Japspeed team, where our Victra VR-1 tyre once again provided superb traction during the British Drift Championships.
"Next year, we'll be looking to retain our crowns in each of these categories, but the 2019 season also brings us new opportunities in the world of Motocross, as we join the world renowned MXGP as an official tyre supplier for the first time ever. With this and more exciting developments in the works, I'm sure we're only set to build off what has been a great year for Maxxis across motorsport."