Hankook extends USA motorsport engagements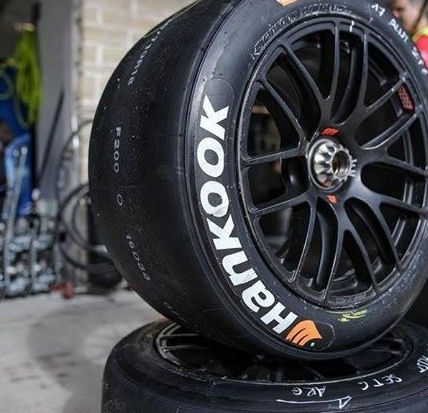 Hankook Tire has been named exclusive tyre supplier for two race series in the USA, the F4 United States Championship and the new F3 Americas Championship, and has announced its return as official sponsor for the 24H Circuit of the Americas (COTA) race in Texas.
Exclusive tyre supply to the Formula 4 United States Championship Powered by Honda and F3 Americas Championship Powered by Honda events gets under way in 2019. Commenting on the arrangement, Steve Oset, vice-president of sanctioning body SCCA Pro Racing, said: "We are extremely pleased to bring Hankook Tire on board for the F4 United States Championship and the F3 Americas Championship. Their experience in other F4 Championships and the F3 European Championship around the world means their products exhibit the durability and performance demanded of a highly competitive series and this was shown during tyre testing in some very extreme conditions."
In a multi-year agreement with an option to extend, Hankook Tire will deliver Hankook-branded slick and rain tyres to competitors and also provide marketing services to drivers and teams. Per FIA guidelines, a maximum of two sets will be available for purchase at each event with no limitations on tyres at official series tests. Hankook Tire will provide trackside mounting service and tire engineering support at each race and test.
"Hankook is thrilled to support F3 and F4 as the primary tyre supplier," said Sooman Choi, vice-president of marketing at Hankook Tire America Corp. "We are excited and eager to provide our state-of-the-art racing tyres to a series that is designed to develop young American racing talent."
A second year of 24H racing at COTA
Hankook is also back as official sponsor and sole tyre supplier for the 24H of COTA race alongside organising partner Creventic. As drivers from all over the United States, Europe, South America and Asia descend upon Austin, Texas, Hankook will supply all teams with their F200 racing slick, a product developed to handle the extreme stress and durability requirements of circuit racing. Its Z207 wet weather tyre is also available. Hankook branding will also appear on the cars' windscreens and bumpers, as well as on trackside signage.
The 24H Series Powered by Hankook recruits a mixed field of endurance cars across half a dozen classes from GT cars, Touring Cars and multiple specialised classes in between. Same as the cars, the endurance race is broken up into two segments – one ten hours long and the other 14 hours long – and pits amateur, semi-pro and professional drivers against one another. Each team is allowed two to five seats of drivers to participate in the race. This brings a level of strategy to the race as teams will have to decide which driver will start, maintain and finish the races as the event continues around the clock.
"We are very pleased to be back in Austin at COTA for the second year of the 24H series," said Sooman Choi. "Endurance racing is a great way to test the mechanical durability of a car from tyre to driver, and this will prove to be an exciting weekend of motorsport."