Protyre launches Protech Academy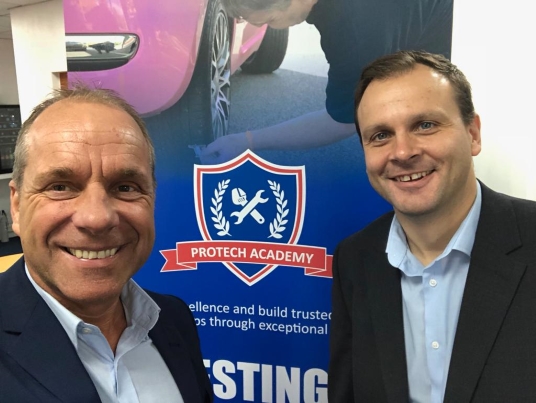 This week saw the launch of the new Protech Academy, a vocational programme set up by Micheldever Group retail outfit Protyre to qualify young automotive enthusiasts for a career in the industry and to offer current Protyre employees the chance to learn the skills needed to further their careers.
Protyre is investing £500,000 to train people with the right skills for tomorrow's market. In addition to upskilling its current workforce, the Protech Academy can provide a career path for aspiring mechanics from a level of Tyre Technician to IMI Master Technician. "With a skilled workforce becoming more minimalised, training our own team to the IMI standard will help to set us apart from our competitors," comments Protyre.
The Protech Academy is located in a new facility belonging to Delphi, who jointly developed the academy's courses with Protyre and UKPA over the past six months; the courses were trialled by six candidates in July. At present, eight candidates of differing abilities are attending a course that began on 12 November and is due to finish late next month. Moving forward into 2019, the journey for all candidates will change to a two-year training plan based on a Training Needs Analysis rather than a three-month block. Each candidate will then attend based on his or her level of understanding. Protyre says this allows for more courses and more candidates to attend and will also help with the retention of its teams.