Breedon Cement first to install Goodyear OTR Proactive Solutions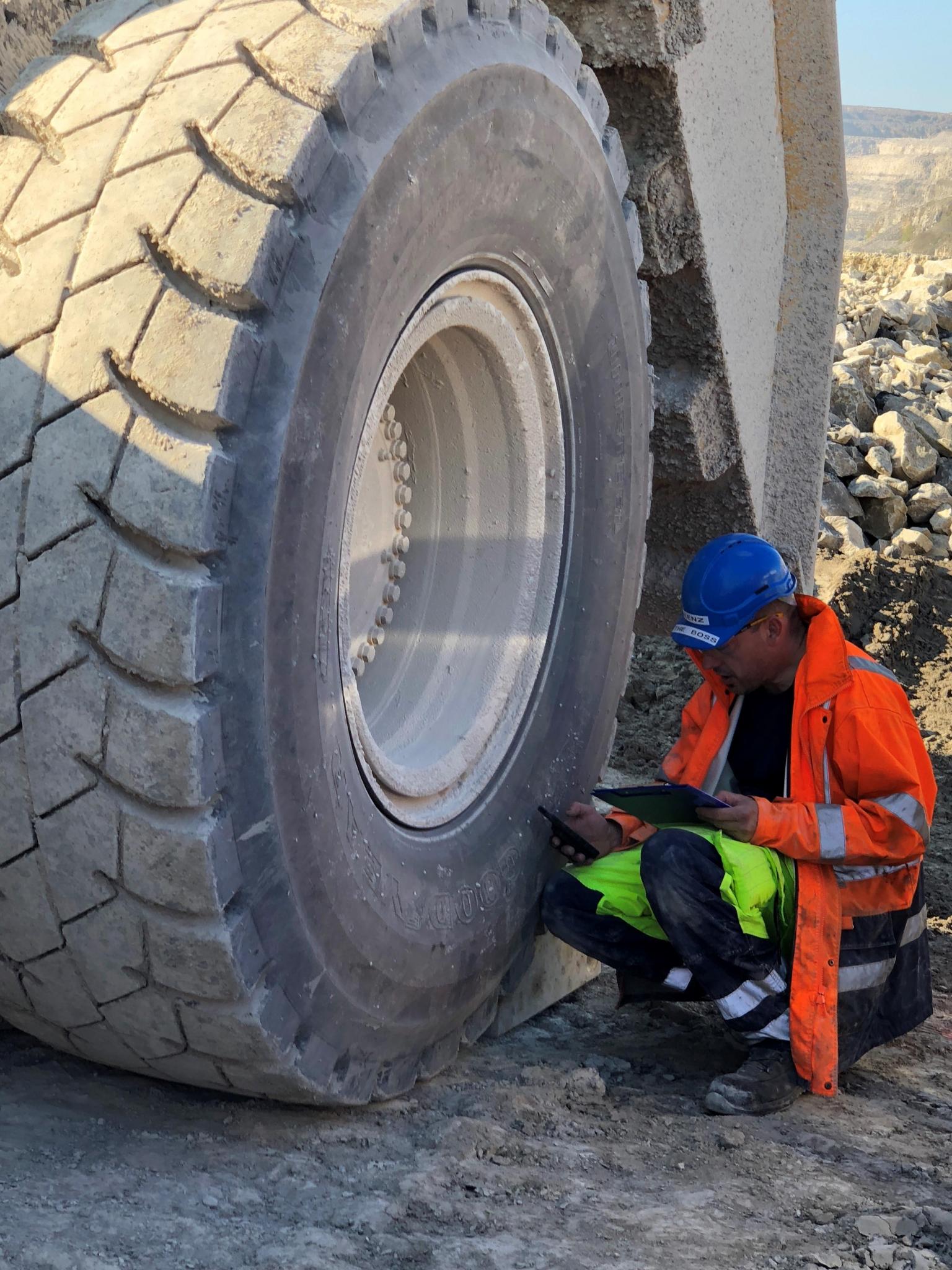 Breedon Cement has become the first UK Off-The-Road (OTR) or earthmover fleet to install Goodyear Proactive Solutions. Based at the Hope Cement Plant in Derbyshire, Breedon Cement operates the largest cement plant by capacity in the UK. Fitted on six vehicles, the TPMS system allows data to feedback from sensors fitted inside the tyres to a Goodyear server via on-board telematics.
Goodyear Proactive Solutions TPMS Heavy Duty is designed to assist OTR customers in maintaining their tyres and prolonging the life of a tyre through real-time monitoring, allowing customers to react quickly to issues and maintain output levels with a full fleet.
John Stocks, Quarry Engineer at Breedon Cement commented "After meeting with the Goodyear OTR team, and visiting the Intermat show in Paris, it is clear that Proactive Solutions TPMS Heavy Duty will be of benefit for our fleet. The 24/7 monitoring of the tyres will ensure tyres are properly maintained, and we can react much quicker to any potential problems. By using the TPMS system, we will be able to make adjustments to tyres to ensure they are working correctly, and save us money in having to replace tyres"
Paul Bould, Goodyear OTR Sales Manager UK added "We are really pleased to be working with Breedon Cement to install our first tyre monitoring systems in the UK. We will be working with John and the team to ensure they are getting everything required out of the system and learning with them as the system is introduced to the fleet."