Goodyear launches OTR proactive solutions/TPMS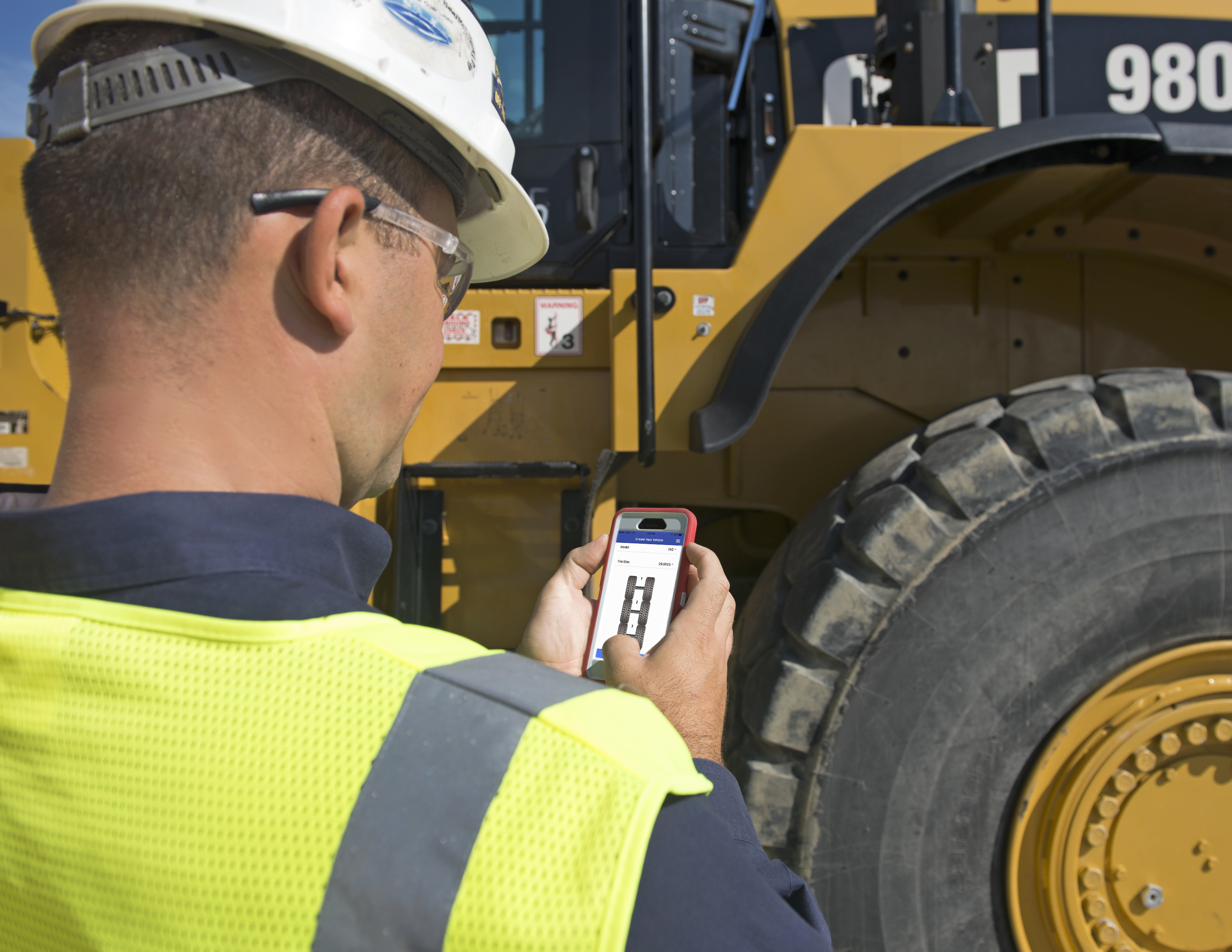 Manufacturer: system offers 'significant savings', 85 per cent fewer tyre-related incidents
Responding to the digital transformation in the Off-the-Road (OTR) vehicle and equipment industry, on 23 April Goodyear introduced two new digital innovations to help OTR fleets reduce their total cost of ownership at the Intermat show in Paris.
Goodyear Proactive Solutions TPMS (Tyre Pressure Monitoring System) Heavy Duty is a data-based solution enabling real-time monitoring of tyres that – together with Goodyear tyres and services – "help OTR fleets optimize tyre performance, reduce downtime and improve total cost of ownership", according to the company. Goodyear TPMS Heavy Duty is designed to prevent tyre-related incidents resulting in reduced machine down time, less breakdown costs and up to 15 per cent more working hours due to tyres having the right pressures. This means up to 85 per cent fewer tyre-related incidents, according to real-life trial data accumulated since mid-2016.
Goodyear is also launching an enhanced version of its EMTrack OTR tyre performance monitoring system. The significantly enhanced EMTrack system reportedly enables faster, even more accurate collection of tyre data like tread depth, inflation levels and other indicators, helping optimize tyre service life, as well as assisting with OTR tyre forecasting and budgeting.
It is said to offer potential economic benefits too. As an example, for a wheel loader, annual savings of between 3,000 and 4,000 euros are reportedly possible. This is thanks to no longer having to carry out external tyre inflation checks, increased tyre life of between 10 per cent and 15 per cent and the elimination of tyre failures which typically happen once per year.
"Recent advances in connectivity give us the ability to help our customers optimize their tires usage and cut their costs. OTR machines operate in some of the most hostile environments and tyres are an essential part of them. Goodyear Proactive Solutions TPMS Heavy Duty, for example, can help prevent tyre inflation loss which is very common. A tyre that is 50 per cent under-inflated can reduce tyre life by 72 per cent," said David Anckaert, Vice President Goodyear Commercial Tires Europe. "Goodyear Proactive Solutions TPMS Heavy Duty provides real-time temperature and pressure monitoring. This information is then used by the Goodyear predictive algorithms to predict tire life. This new solution means peace of mind for our OTR customers and helps ensure a much greater return on investment from tyres."
Goodyear Proactive Solutions for OTR tyres
Following the launch of Goodyear Proactive Solutions for truck fleets in 2016, Goodyear is extending its digital operations management system to Off-the-Road vehicles.
Goodyear Proactive Solutions TPMS Heavy Duty features advanced telematics and patented predictive analytics technology, able to monitor tyre pressure and temperature and to notify operators on potential issues before they happen. This enables immediate action to be taken to avoid damage and downtime. TPMS sensors mounted inside the tyres constantly monitor tyre pressure and temperature and transmit this information via on-board telematics to a Goodyear server. Here the data is analyzed and operators notified of potential issues before they happen. The data is further provided to predict tyre life and plan maintenance.
Estimated savings of over 71,000 euros illustrate the benefits of a five-year Goodyear Proactive Solutions TPMS Heavy Duty contract covering four wheel loaders operated by Dutch company ESD-SIC. The savings comprise; 1,100 euros/year from eliminating bi-monthly inflation checks, 9,700 euros/year by eliminating tyre failures (historically one failure per year) and 17,600 euros thanks to increased tyre life of between 10 and 15 per cent.
A further benefit of Goodyear Proactive Solutions TPMS Heavy Duty is Track & Trace. This is a built-in GPS function allowing fleet managers to locate machines as well as to prevent unauthorized movement or theft.
Maintaining correct tyre inflation is essential to ensure optimal vehicle performance. Incorrect tyre pressure shortens tyre life, causes failures, affects the stability of machines and wastes fuel. The sooner a potential issue is identified, the less risk there is of an expensive unplanned intervention or breakdown, avoiding unnecessary down-time and expensive long-term damage.
Goodyear Proactive Solutions TPMS Heavy Duty has already been successfully deployed in various applications such as dump trucks, wheel loaders and mobile cranes.
Goodyear Proactive Solutions is now available in Austria, Belgium, France, Germany, Italy, Luxembourg, Netherlands, Poland, Portugal, Spain, Switzerland, and the United Kingdom.