Jon Cottrell joins Vredestein UK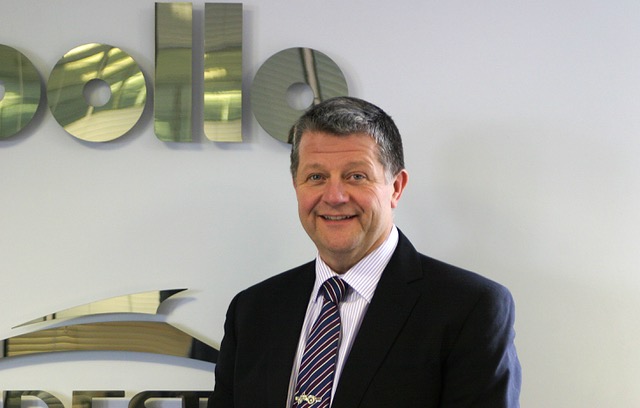 Apollo Vredestein's UK office has just appointed Jon Cottrell as the Off-Highway Tyre Specialist for the UK Agricultural & Industrial sectors, to manage that ever-growing side of the marque's product range.
Jon Cottrell joins Apollo Vredestein UK with immediate effect, bringing with him over 30 years of tyre industry experience, from warehouse to sales management positions.
"My career has mainly focused on commercial, agricultural and industrial/off-road sectors working with both manufacturers and retailers," explains Jon, "and after six years spent successfully developing Mitas Tyre sales in the North, I look forward to putting my experience and Vredestein's training to good use."
Jon reports to Apollo Vredestein UK Country Manager Karl Naylor, with a dual reporting line to the European Off-Highway Tyre Head Office in the Netherlands.
"Apollo Vredestein has a solid background in commercial and agricultural tyres, with the top tractor segment tyre Traxion Optimall having been added to the latter's range only three months ago," points out Karl. "We have ambitious development plans to ensure market growth in those sectors, and Jon's appointment is part of such plans to bring the very best to customers under the Apollo and Vredestein brands."