Bickers' top tips to prepare your motorcycle for winter hibernation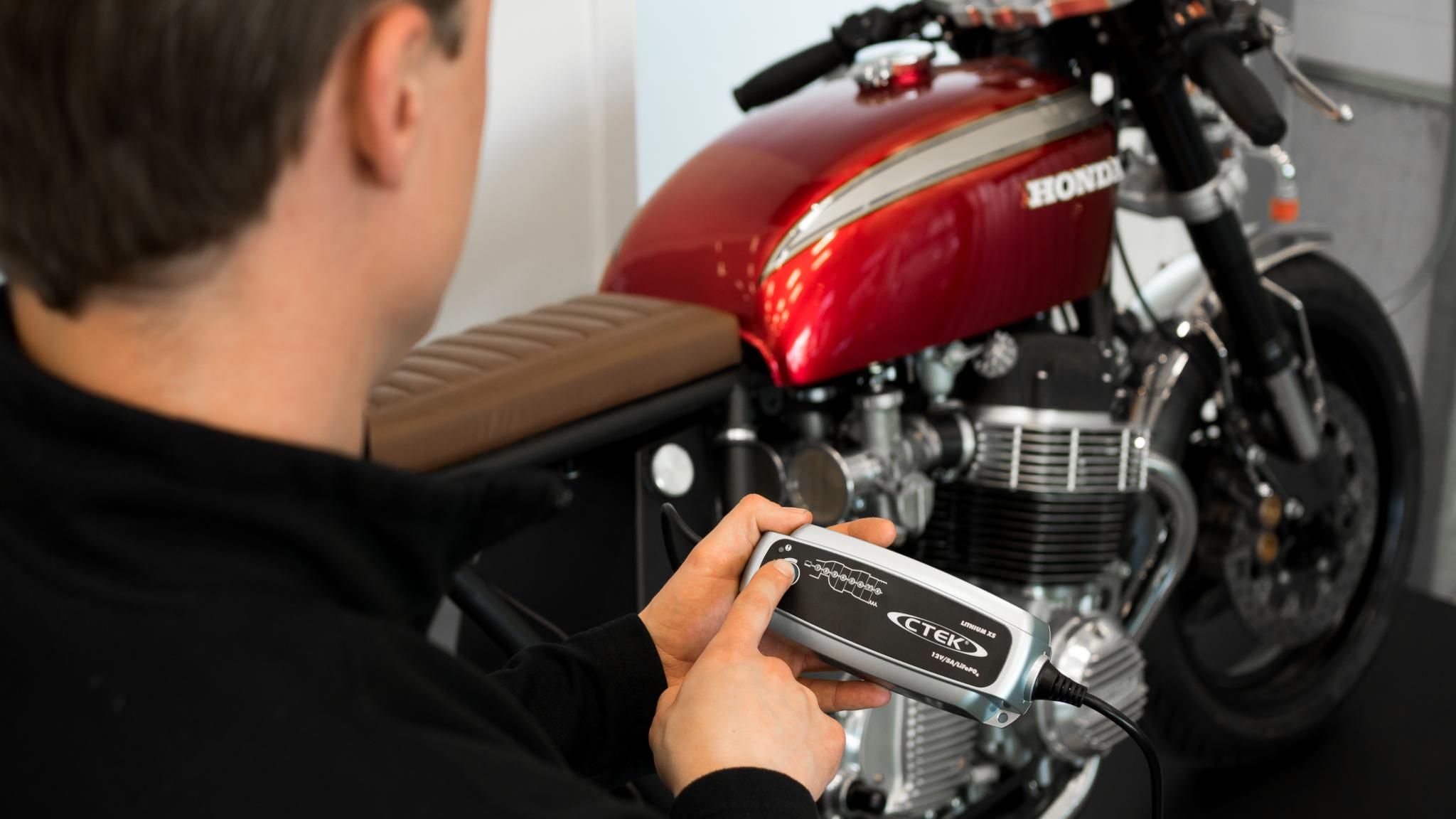 Motorcycle parts and accessories distributor Bickers is reminding motorists of a few top safety tips they can employ to keep their bike in the best condition while stored during the colder months. The company's managing director Derek McMartin listed Bickers' tips to coincide with Road Safety Week, with winter just around the corner.
Give the bike a good clean
After your last run, it is important to make sure your bike has had a thorough clean and polish, removing any dirt, grime or muck that may be lingering and will be much harder to remove in a few weeks' time. A final clean will help you notice if there is anything that needs dealing with over the winter.
Once cleaned, make sure to dry the bike, removing all the moisture to avoid corrosion or mould, then polish the bike to add an extra layer of protection. Bickers offers Motorex's Moto Protect Polish as "perfect for that final wipe over to leave a healthy shine."
Prepare the battery for winter
When temperatures fall, it becomes difficult for a motorcycle battery to produce enough current to turn the engine over. There are two options riders' can take to ensure this doesn't happen. You can either remove the battery and store it in a warm place to keep the temperature at a reasonable level; although without the battery any alarm or immobiliser will not work. Or the second option is to use a trickle charger whilst being stored away. This option provides the battery with a consistent level of charge, meaning it is unlikely to go cold and flat. Bickers says its CTEK Charger XS 0.8 is "ideal for this as it can not only trickle charge the battery over a long idle period of time, but it is also compact enough to avoid being a trip hazard in the garage."
Change the engine oil before last run
Before that final run of the year, changing your oil is always a good idea. Old oil left in the engine contains small amounts of acid, harming the bike's machinery and performance. Bickers recommens riders follow the instructions in their owner's manual to correctly drain the old oil and replace it with the new oil, such as Motorex 2 Stroke or 4 Stroke. This new oil will last well over the winter and still be fine when you get the bike out again in the spring.
Fresh fluids
Whilst the engine oil will need replacing, all the other fluids, such as petrol, clutch, brake liquids and coolant in your bike will also benefit from a freshen up. Petrol and brake fluids in particular can cause problems over the winter. The fluids attract moisture when the temperatures drop, leading to air bubbles in the brake fluid which can cause poor braking on the road. The fuel also starts to decompose within four weeks without use, which can lead to the fuel clogging up your fuel injection system, or carburettor in older bikes.  You will see this when you start your bike and it coughs and splutters until you run it for some time, but Motorex Fuel Stabilizer will bind the fuel together and stop it decomposing, eliminating these startup annoyances entirely, Bickers states.
Additionally, the cold temperatures can freeze your bike's coolant, so be sure to replace it with an anti-freeze solution. Granville sub-zero blue is an organic solution that will be perfect for your bike throughout its time in storage.
Lubricate the chain
Your chain requires attention throughout your riding season, but you'll also need to keep maintenance front of mind before you put your bike away. After your final ride of the year, whilst the chain is warm, clean it thoroughly to remove all the dirt that is clinging to the chain, paying extra attention to seal areas. Bickers offers Motorex Chain Clean for this as it is a mist spray, rather than a direct jet or fluid onto the chain.  Once the chain is clean, use a lube such as Motorex ChainLube 622. Adding the lubricant at this point allows the solvents to evaporate into the chain, ensuring it is all absorbed properly.
Check your Tyres
Don't forget to give your tyres some TLC before you lock it away for winter, as there is nothing worse than getting your bike out for its first ride to find it has a flat tyre. Inspect your tyres, making sure to check out the full tread for any damage and taking care to remove any stones or other foreign objects in the tread.
If you have any damage to the tyre, it is important to get it checked by a garage to fix the issue rather than letting it linger. The Cure-C-Cure Puncture Repair Kit may come in handy to temporarily solve any minor issues. If the tyre is in good condition, Bickers adds that it is a good idea to over-inflate it by 2-3 PSI, as it may lose some air over the winter. No matter what checks you carry out in the winter however, always remember to inspect it once again when you bring the bike out of hibernation.
Security
After you have given your bike a total clean and fixed any issues, the final thing to do before kissing it goodnight is safeguarding the bike itself. You want to make sure your pride and joy is secure in case the worst happens.
Protect your bike with a reputable disc lock to help sure up the front brake disc, or a grip lock to safeguard the brake and throttle controls. You might also want to consider a chain lock through the back wheel, as the front wheel can potentially be removed. For an extra level of protection, attach an alarm and tracking system to cover you in the event it gets stolen.
One of the simplest ways you can make your bike less attractive to thieves is to cover your bike, which will also make sure it stays free of any dust, knocks and scrapes if anyone walks past.
Bickers adds that by following the above tips, riders can rest safe in the knowledge that their motorcycle will be in sound condition when the warmer weather arrives, requiring less maintenance ahead of that first refreshing ride out.