CST launches two new tyres for enduro and motocross segments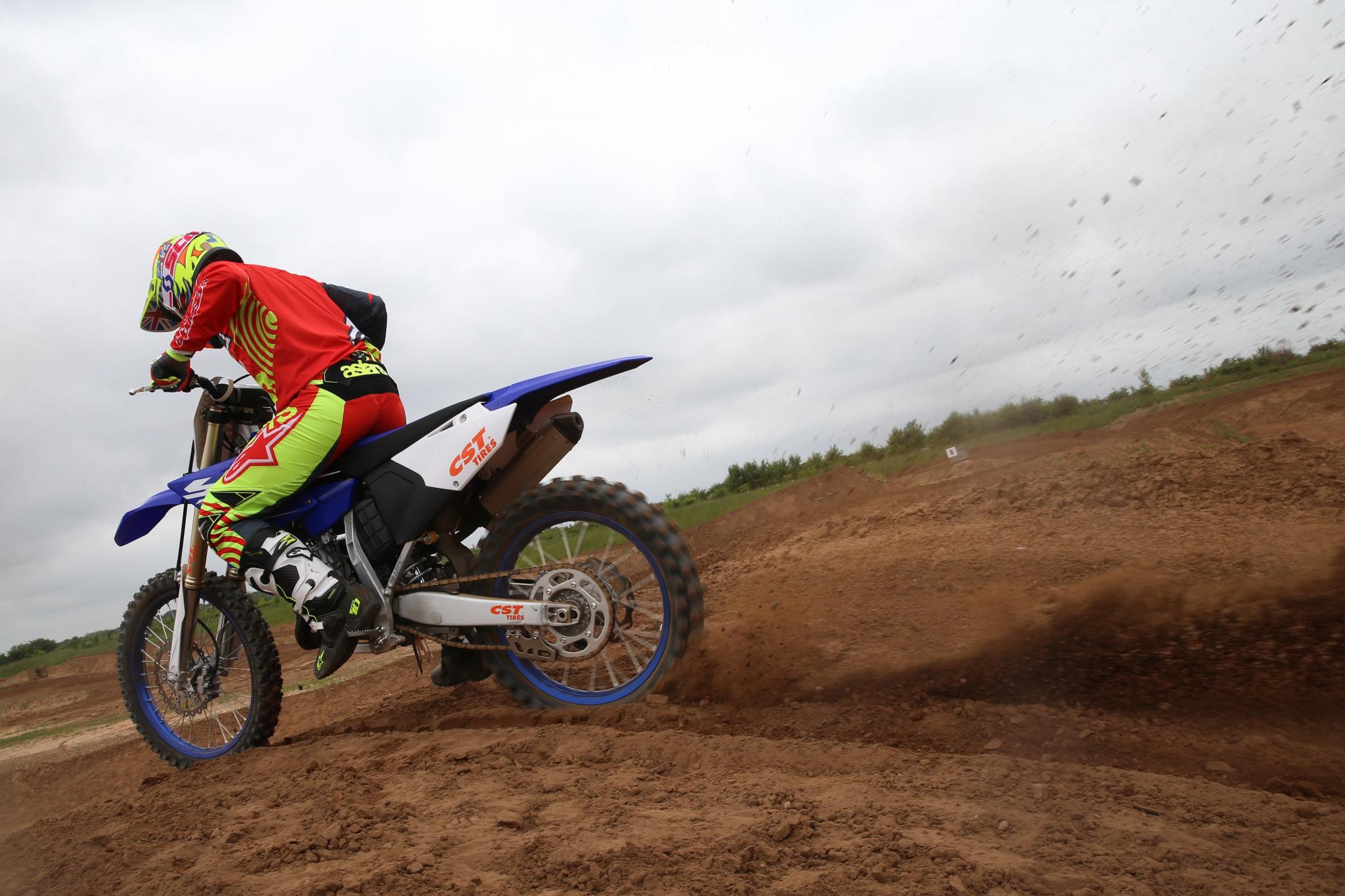 CST has launched two new tyre patterns for the off-road motorcycle market. The company states that the two additions will add a new dimension to CST's enduro and motorcross portfolios.
The CM-723/CM-724 is specifically suited to the discipline of enduro racing and is FIM approved. The CM-723, for the front of the bike, has small, irregular and polygonal tread blocks to increase traction, whilst the larger CM-724 has a tread pattern that helps disperse mud and lower rolling resistance. Shoulder knobs are a key feature of both tyres, offering more grip and stability to the bike whilst cornering.
Meanwhile, its motocross pairing CM-733/CM-734 is engineered with off-roading in mind. The front CM-733 has been designed to help release mud to enable better cornering traction. Combined with the tread blocks extending from the centre to shoulder of the tyres, the CM-733 offers supreme stability. At the same time, the rear CM-734 provides exceptional cornering stability as well as high levels of lateral traction to the rear of the bike, with multiple side by side rows of larger shoulder trade blocks. Both tyres have siped knobs to provide superior grip and traction on soft terrain.
The tyres are also priced for outstanding affordability, the tyre-maker's UK distributor adds. Commenting, Derek McMartin, managing director of Bickers states: "These new tyre patterns will bring exceptional performance and value to CST riders. This is a manufacturer that is well established in over 150 countries and has a proud heritage of innovation, so the addition of two more high-quality off-road motorcycle tyres will act to further strengthen the credentials of CST in the minds of UK dealers. This is a great brand that is going from strength to strength across Europe, making it a perfect fit for the Bickers portfolio."
The CM-723 will be available in 90/90-21, 2.15 x 21, TT and the CM-724 will be available in 140/80-18, 3.50/18, TT.
The CM-733 will be available in 80/100-21, 1.85×21, TT and the CM-734 will be available in 110/90-10, 2.50×19, TT.