Bartosch steps down as CEO of BBS – new management team appointed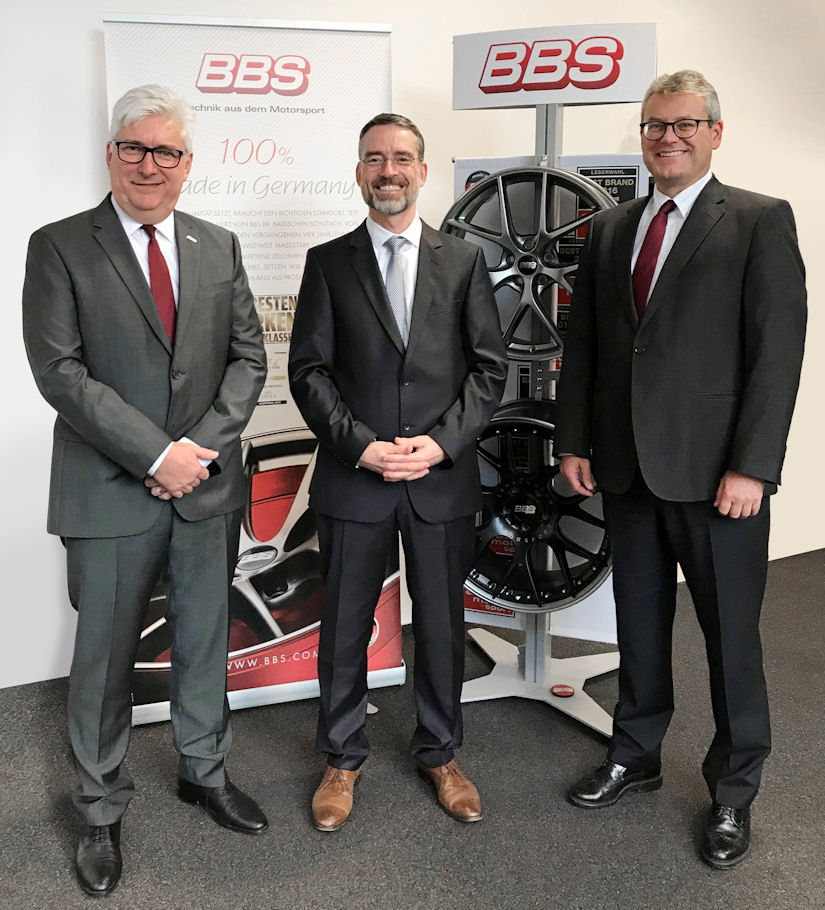 Wheel manufacturer BBS says it is "strategically repositioning" itself, and has thus made a number of changes to its management team. Heinz Bartosch, chief executive officer since December 2016, was "released from his duties" as of 2 November 2018. He has been replaced with a new management team, a team that BBS says will "place a stronger focus" on expanding the BBS brand around the globe as well as on growing the company's partnerships with OEM customers in the premium segment.
The new managing directors of BBS GmbH are Jürgen Klingelmeyer, who takes on the role of chief operating officer, and Erwin Eigel, who has been appointed chief sales officer. Both have held management positions at the company for more than six years and recently also served as authorised signatories. The Finance division will continue to be operationally led by Jann Dittmann, the company's chief financial officer, in his capacity as an authorised signatory.
Dong-Hyun Jin of majority shareholder Nice Holdings will remain a member of the BBS GmbH advisory board. He will temporarily support the new managing directors as interim chief executive officer in order to "document the strategic importance of BBS GmbH within the Nice Group."