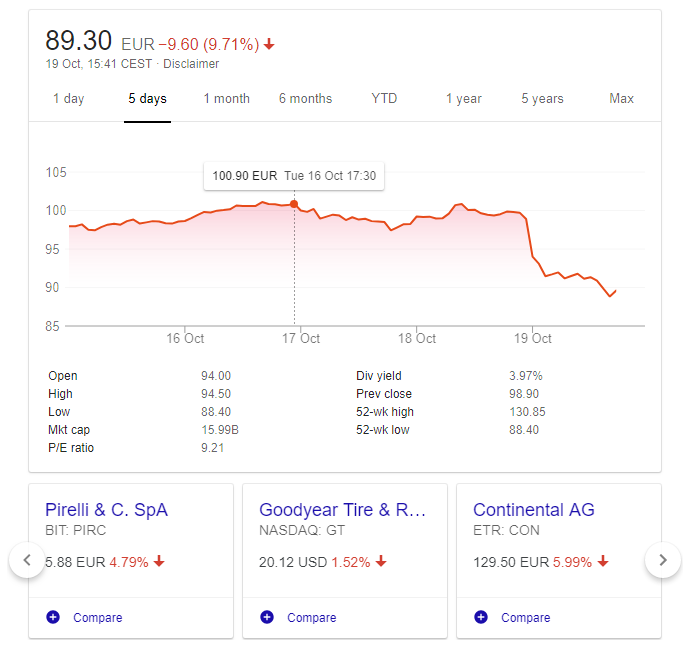 Shares down as much as 9%
Shares in tyre manufacturers dropped by as much as 9 per cent on Friday 19th October 2018, following Michelin reports that third quarter demand was down and that it was not expected to improve in the fourth quarter. Shares fell 6 per cent in early Paris trading to a seven-year low, but continued downwards and were down more than 9 per cent by mid-afternoon to 89.54 euros.
The news appears to have a similar impact on other premium tyremakers, with Continental also down 6.17 per cent to 129.25 euros and Pirelli down 4.92 per cent to 5.88 euros at the time of going to press.
Category: Company News, International News