Trico scoops retail supplier of the year award at A1 convention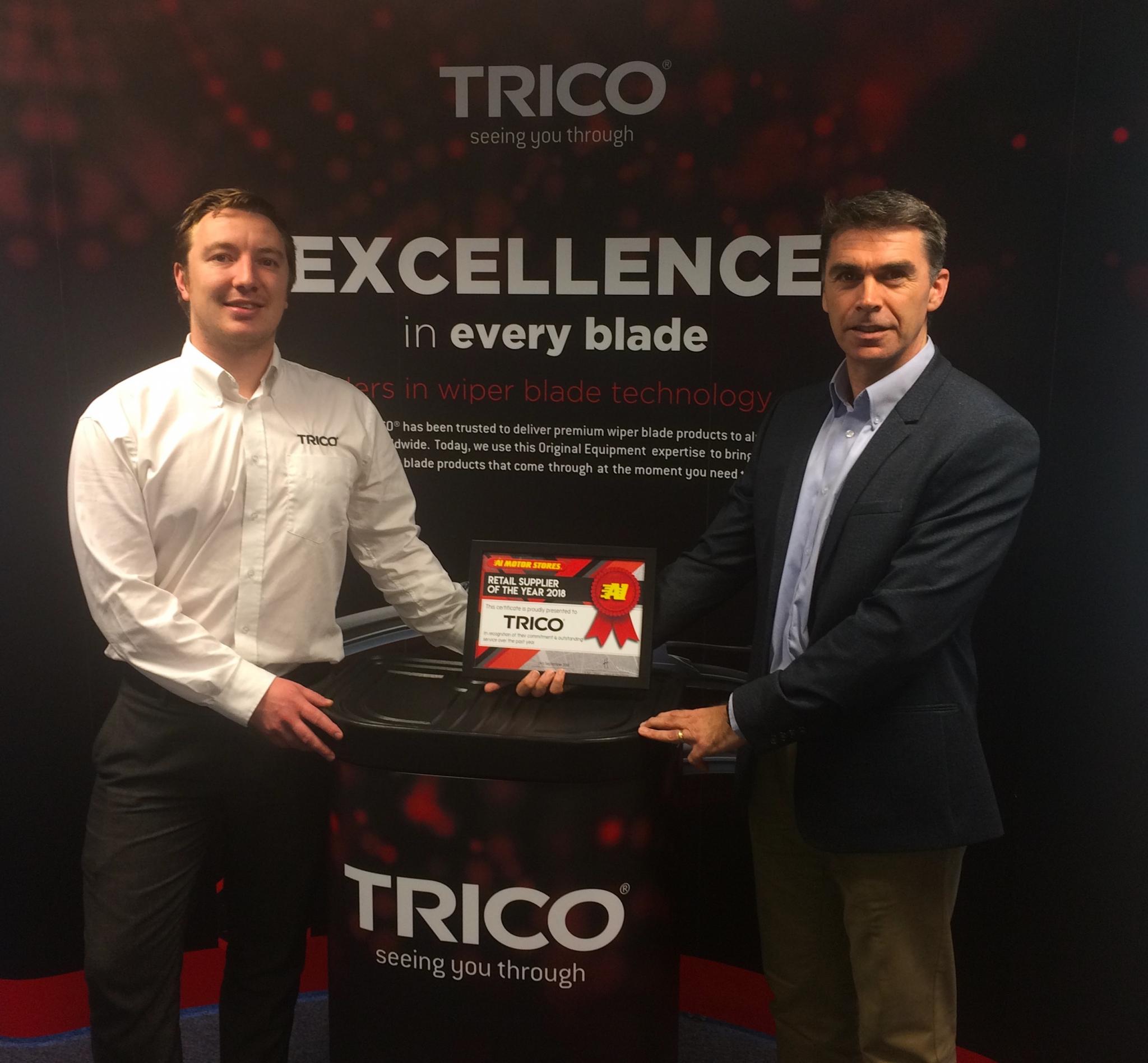 Windscreen wiper blade manufacturer and supplier, Trico, has won the prestigious Retail Supplier of the Year award at A1 Motor Stores' annual convention, recently held in Budapest.
For almost a decade, Trico and A1 Motor Stores have enjoyed a fantastic relationship, with members able to offer their customers a wiper blade that boasts original equipment quality, safety and performance.
In addition, as most stores offer a free fitting service, Trico's quick and easy fitments allow members to offer their customers a value-added service.
Trico's senior product and brand manager, Sam Robinson, said: "On behalf of Trico, I am delighted to have picked up the Retail Supplier of the Year award. I would like to thank the members that voted for us and look forward to seeing the partnership between Trico and A1 Motor Stores blossoming further in the future."
A1 Motor Stores' head of operations, Simon Salloway, added his congratulations: "Our relationship with Trico has gone from strength to strength. The support that Trico offers our members, along with the quality and knowledge of the wiper blade market, is second-to-none."
On the convention itself, Sallowayadded: "As always, the convention was a fantastic opportunity to converse with current members, as well as presenting our offering to new members within the group. It's a pleasure to deal with A1, thanks to the positive attitude at both board and branch level."