Pirelli, Rostec investing 100 million euros to double Voronezh plant capacity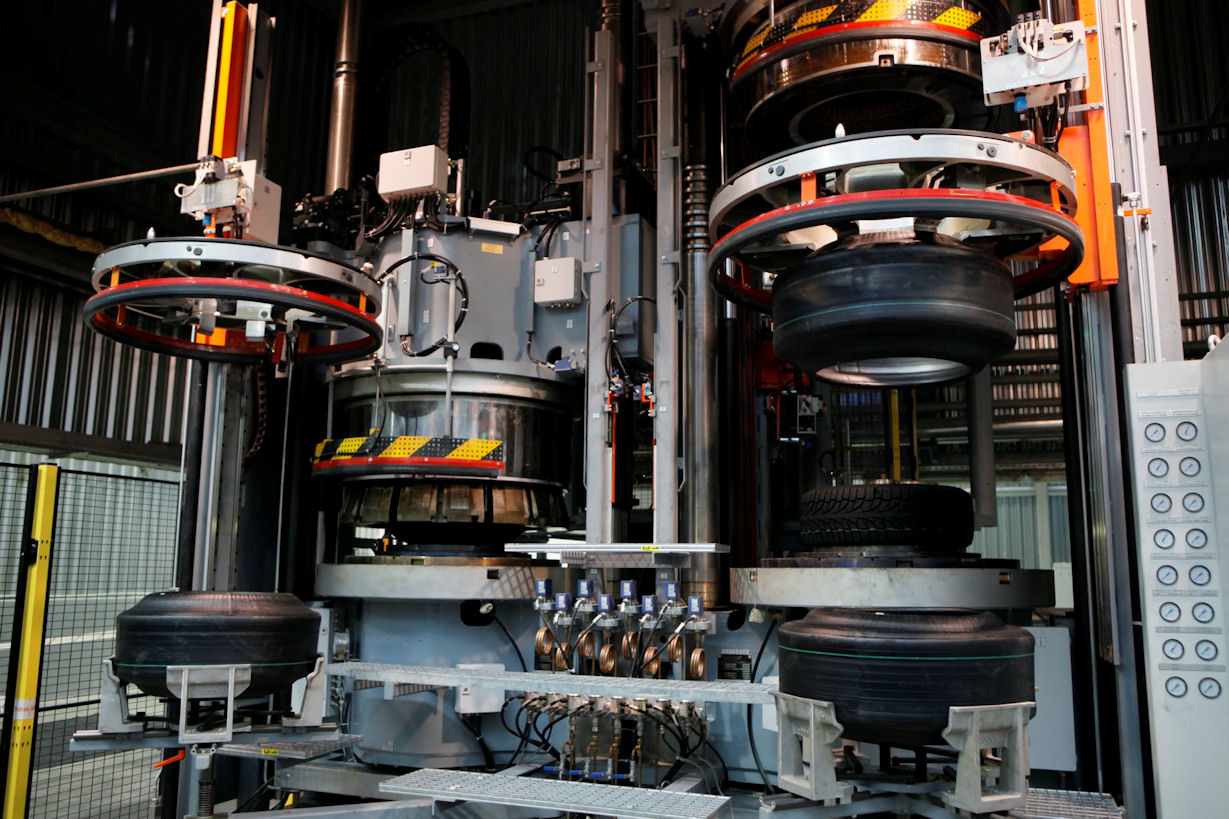 Pirelli Tyre Russia and Rostec have placed their signatures upon a memorandum covering plans to more than double production capacity at the Voronezh Tire Plant in southwest Russia. This agreement formalises the long-held aim of increasing capacity at the joint venture facility from 2 million to more than 4 million passenger car tyres per annum.
The document was signed during a meeting between Russian President Vladimir Putin and Italian Prime Minister Giuseppe Conte in Moscow on 24 October. In a statement confirming the memorandum's signing, Rostec says the main objective of increasing capacity is to meet demand for premium tyres both in Russia and in export markets. The project will be realised with an investment of approximately 100 million euros.
"Russia is an important market for us, and with the support of Rostec State Corporation, one of our key partners, we will continue to develop and use the opportunities that this market offers us," said Marco Tronchetti Provera, Pirelli's executive vice-chairman and chief executive officer.
The 100 million investment will be made primarily by Pirelli Tyre Russia with the support of Rostec, which holds a 25 per cent share in the joint venture company. The project is not expected to impact upon Pirelli's overall investment plan for 2017-20.
Sergey Chemezov, chief executive officer of Rostec, states that Pirelli's readiness to invest in the Voronezh Tire Plant confirms the "success of the development strategy" the two partners chose for the joint venture. "The plant operates to the highest standards, produces world-class tyres, its products are in demand in Russia and abroad. Expansion of production volumes will allow us to meet demand in traditional markets and enter new ones. In addition, new jobs in the Voronezh region will be created."
The Voronezh Tire Plant is one of the largest tyre factories in Russia. Pirelli and Rostec acquired the then 61-year old plant from Sibur Holdings in February 2012. The two companies' total investments in the joint venture, which also includes the Kirov Tire Plant (which now exclusively concentrates on truck tyre production), exceeds 470 million euros; in addition to the 222 million euros invested to acquire the joint venture's assets, more than 250 million has gone towards further developing the two plants, including increasing capacity for 17- to 20-inch sizes at the Voronezh facility. More than 1,000 people work at the Voronezh plant, and around 80 per cent of the tyres produced there are sold in Russia. The remainder are exported to Europe, Scandinavia and the CIS markets.